BIMONTHLY e-NEWS PROMOTING THE HR FUNCTION
Happiness at work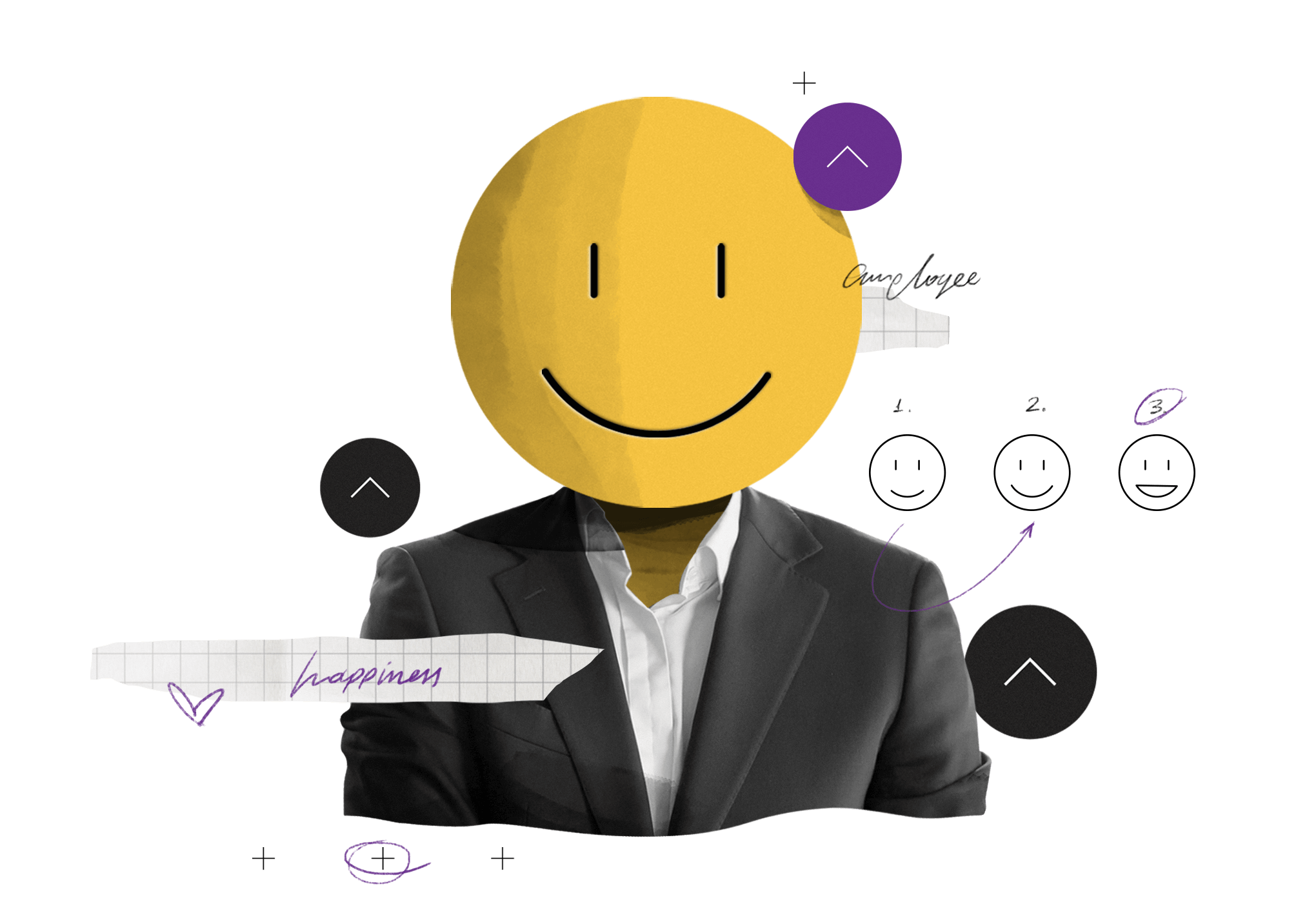 Editorial
…'Happy to work!'…
The present FurtherUpdate issue is devoted to a field of positive psychology (or 'practical' philosophy) that deals with satisfaction, joy, well-being, and even happiness, at work.
Although the concept of happiness is by nature a 'variable' (*), it is the one and fixed reference point when people decide to talk about their work and the work environment of the company in which they work, they would like to work, or they would just avoid to work…
All these 'soft' issues are always accompanied by the question "whether the employees 'speak openly' or - more precisely - 'can speak openly'", but also by the question "whether the Management accepts to 'listen' to what is being said objectively".
"What is not said in the workplace, it is 'heard' by the corridor" executives used to say once wisely and overcome these difficulties by using not only their observation and the 'open door policy', but also the dialogue, thus enabling themselves to 'feel' the atmosphere and make the necessary decisions…
However, these executives, no matter how open-minded they were, did not have the tools and methods that technology can and does provide us with, today - for more direct, systematic, or specialized pulse surveys at minimum cost - nor the green light for the go-ahead by the Management to raise 'taboo' or 'political costly' issues.
Today things have changed, and the news in this field is so good that we - those who believe in HR - can celebrate with the same ease that we can measure the satisfaction and its parameters in the workplace, as Anastasia Makarigaki observes - in the Upfront of this issue - in her article "Happiness @work' : it is feasible, it can be measured, and it is now celebrated Worldwide".
At the same time, FurtherUpdate invited the well-known businessman Mr. Grigorios Konstantinidis to speak in his own, unique way about how he perceives the concept of happiness at work and to show how in a small business employees' life can be 'sweet' and pleasant and remain so, just as it is the case with the range of "Konstantinidis S.A." fine pastry products.
We also looked for the bases, on which a modern Human Resources department, such as that of TITAN S.A. and BAYER Hellas, can count in order to develop a people-centered policy that will improve - over time - the company's effectiveness in achieving its goals.
In the article 'The five guiding principles for purpose-driven Leadership', our regular columnist Giannis Ioannou gives us, very aptly, the focal points and the foundations on which a leadership team can focus to create a culture of joy, as we describe in the rest of the articles.
Furthermore, in this issue you can find useful legal remarks on the obligation of vaccinations, from the expert on labor issues, lawyer, Mr. D. Mastraggelopoulos.
One could well compare joy, well-being and happiness with a light that diffuses and illuminates a specific work environment and the people who are in it and who, in turn, - with their presence and action - reflect it back again, keeping it alive in time, as a source of 'renewable energy' both for the individual and the company that makes the difference…
Everyone agrees that we can, and should always, aim to make our work - and therefore our lives - enjoyable and at the same time more productive. Regardless of any statistics, could we implement common sense to understand what leads to happiness? One idea is to turn to the children, asking them to tell us in simple words - as they know best - what makes them happy when they play. We may be surprised by the ideas they will give us, which if taken seriously, could make us finally turn work into a joyful place…
(*) 'Happiness of people is ephemeral' is repeated by the chorus in the works of Euripides and other great theatrical writers of ancient drama.
From the editorial team of your online magazine Further Update...
EDITING TEAM FOR THIS ISSUE:
Valia Afentoulidou
Pavlos Avramopoulos
Raoul Briche
Katerina Koronaiou
Anastasia Makarigaki
Irini Nikandrou
Dimitris Tzimas
EXTERNAL CONTRIBUTORS:
Eleni Gkirtzimani
John Ioannou
Gregory Konstantinidis
Maria Marczynski
Dimitris Mastrangelopoulos
George Virvilis
LEGAL RESPONSIBLE:
FurtherUp
Charilaou Trikoupi 60, Kifissia
info@furtherup-hr.com
Up Front
Happiness @work....
let's celebrate!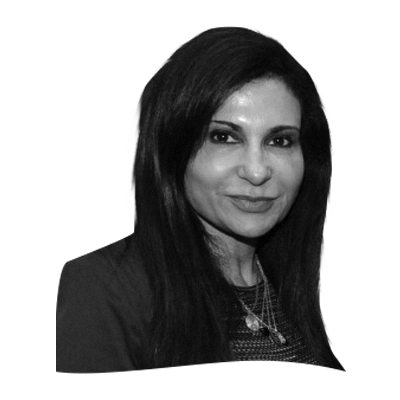 Anastasia Makarigaki
FurtherUp Partner
Happiness and joy in the workplace? Once, it might have been a paradox. Today, however, companies are showing a growing interest in the health, well-being, and happiness of their employees, as the latter has been proved highly correlated with lower absenteeism and turnover percentages and higher overall efficiency. Annual work climate surveys and pulse surveys, which are conducted at shorter intervals, measure the satisfaction, commitment and pride that each employee feels, in an attempt to identify the factors that make employees joyful and happy in their daily tasks.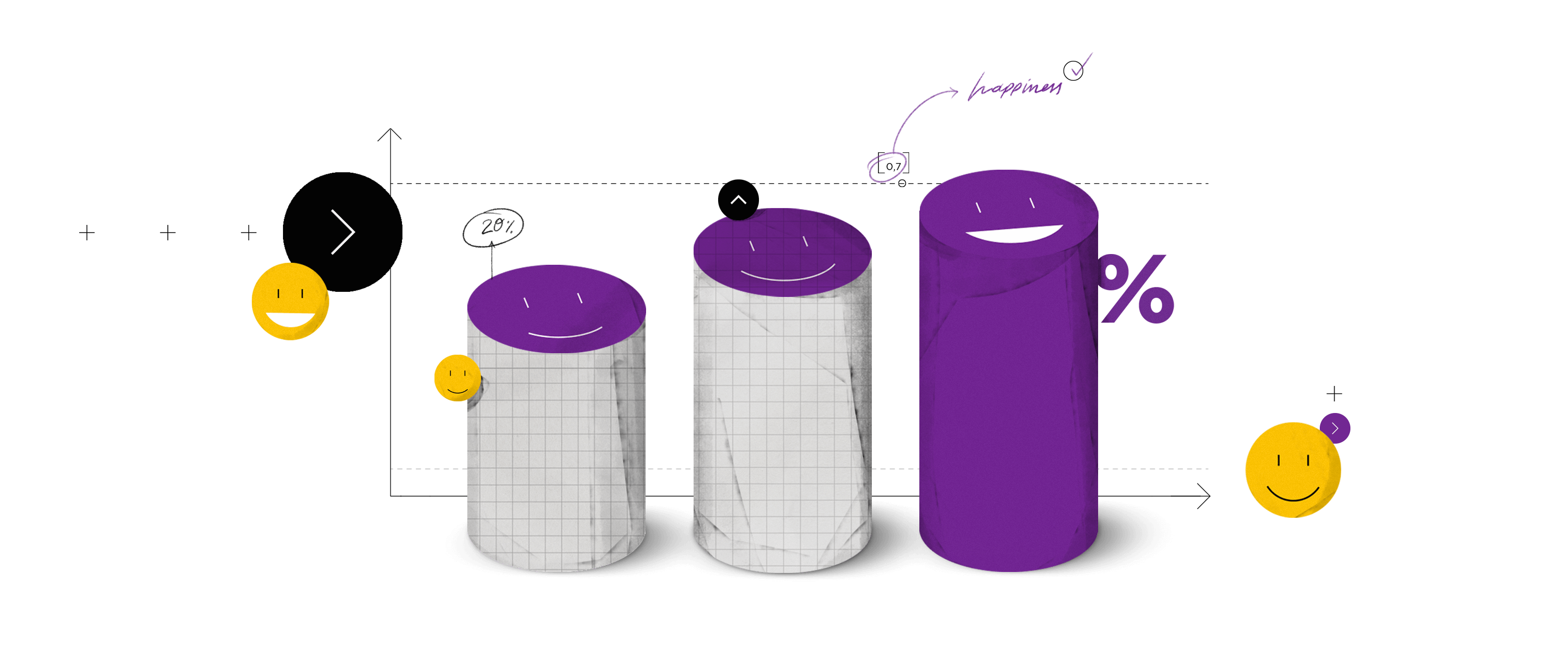 "Happiness" at work
HR PULSE RESULTS - JULY - AUGUST - 2021 -
HR Pulse Results, July - August 2021
How happiness at work is related to work life and business results? What are the 'vitamins' that affect happiness within the organizational environment? What do organizations do to come up with happy, satisfied and committed employees?
This is what the readers, who answered the HR pulse questionnaire in July – August 2021 issue, believe:
7 out of 10 survey participants feel that happiness at work is strongly related mainly to an increase in engagement, followed by an increase in productivity and a culture of inclusion, both of which are of equal importance.
The most important 'vitamin' that reinforce happiness at work is 'the career prospects' (50%). Moreover, participants feel that the following 4 'vitamins' are less but equally important (38%): opportunities for participation in decision-making, work challenges, additional benefits and work-life balance.
Last but not least, organizations seem to adopt recognition and reward schemes (50%) and open and constant communication (38%) in order to achieve higher level of happiness within the work environment. Less is done in the field of personal and team development programs (25%), as well as in the field of well-being programs for the employees (13%).
Be our guest
Discover
the secret recipe!
When it comes to confectionery, the secret of success is in the quality of the ingredients...when it comes to companies, the "ingredients" are our people!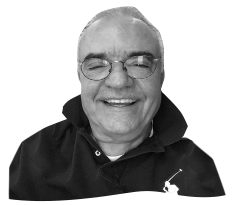 Gregory Konstantinidis
Managing Director & Founder of the company Confectioneries Gr. Konstantinidis S.A.
QUESTION 1
Drawing evidence from your long experience, what would you say are the building blocks of a work environment in which employees feel truly happy?
Tο have an employee who desires to work for a specific company and feels happy during the performance of his daily tasks, the company and its management must convey confidence in him/her, appreciate him/her, respect his/her rights and keep its promises, beyond the obvious, i.e. being consistent in terms of payments, insurance and working hours.
In addition, investing in knowledge and allocating the necessary time to employees for social life, upgrade not only the quality of employees lives but also the quality of the work climate in the company.
Another key building block is optimism. It is important that the company and its employees are optimistic. I remember the psychiatrist George Vitsas, who played an important role in my view of optimism, mentioning that: first, "our goal should always be to become 'champions plus 10%" and second, "to have always positive thinking, but also to associate with people who have positive thinking, because it is very difficult to avoid the negative influence of people with a negative way of thinking".
Another amazing person I have met, namely Peter Economides, inspired us with his pioneering ideas, claiming that "There is no such thing as "it is not possible" - all great champions believe in this and that is how they succeed in their careers".
All the above must last over time; they must not be random coincidences. However, it is mainly the Values and the Ethos of a company that make it stand out in the eyes of the employees and which lay the foundations for a healthy work environment.
QUESTION 2
Would you like to expand on that a bit more? How does a company display ethos and how is this perceived by the employees?
All companies must have ethos and values ​​that do not deviate over time.
I will tell you about my personal story. I remember when I first started in Athens, in 1992, the pastry shop could provide employment for two persons. I called three girls and told them that, for me, they are all suitable and amazing. I gave them money to go out for dinner, to get to know one another and to decide by themselves which two of them would be hired. The next day, they came back and proposed all three of them to be hired, because they were all in need, sharing by three the sum of two salaries. After this proposal on their part, I decided that all three would stay and get fully paid. I am moved every time I remember this incident. God helped me and all three of them were finally needed. 
This is how we went about in our lives, embracing the values ​​that our parents, coming from Asia Minor, instilled in us, and this is how we move forward even now. Some people will say: "Honesty is the best policy? How is that possible?". But it turned out, over the years, that only with "honesty as your best policy" you can reach the top.
QUESTION 3
How do the values of a company relate to the values of the people who work in this company, so that there is a mutual understanding and effort for a work environment with satisfied, dedicated and happy employees?
Just as you cannot make confectionery with low quality ingredients, so you cannot do business with low quality human resources. It is not acceptable for the employees and your partners to have low self-esteem, not to be sincere, not try to help, discreetly, when a colleague is in need or to lack principles and values in their lives.
I believe in quality work and in teamwork. Nothing can be achieved by one employee alone. Mutual assistance, kindness and lack of selfishness reduces problems and brings people closer- the same goes for the employees of a company.
All the above values ​​are summarized in my motto: "When you light 15-20 candles from your candle, the flame does not decrease, it multiplies". Sο does love and kindness. They multiply. Let's give, every day, love and kindness to all our people.
Happiness @ΤΙΤΑΝ:
We CHOOSE to be connected!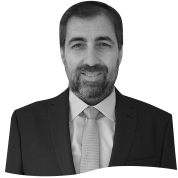 Virvilis George
HR Director at Titan Cement Company S.A.
Could happiness and work go hand in hand? Creating a work environment, in which employees will feel happy and satisfied, is a daily endeavor that never ends. Especially, during the last 1.5 years, in the context of the pandemic, the Human Resources departments gave additional "examinations" to show the necessary resilience, ingenuity but also patience and perseverance, in order to continue to create positive experiences in the workplace!
At Titan, I stronlgy believe that we have managed to provide a pleasant working atmosphere through the genuine interest and the warm "hug" we offer to our people, exactly as they experience it within their own family. Our main priority is to preserve the health and well-being of our employees and to ensure that they acquire the skills, abilities, and way of thinking needed in order to thrive in a work environment without discrimination and exclusion.
An important feature of the organization is that it Listens! The active dialogue between the Company and its employees is a continuous process, where all the feedback is transformed into structured and organized solutions. Through the Employee Engagement Survey, all the issues concerning the employees were highlighted and then translated into an action plan, which we currently implement in the following main areas: Simplification and Acceleration, Performance Management, Training and Development, Cooperation and Communication.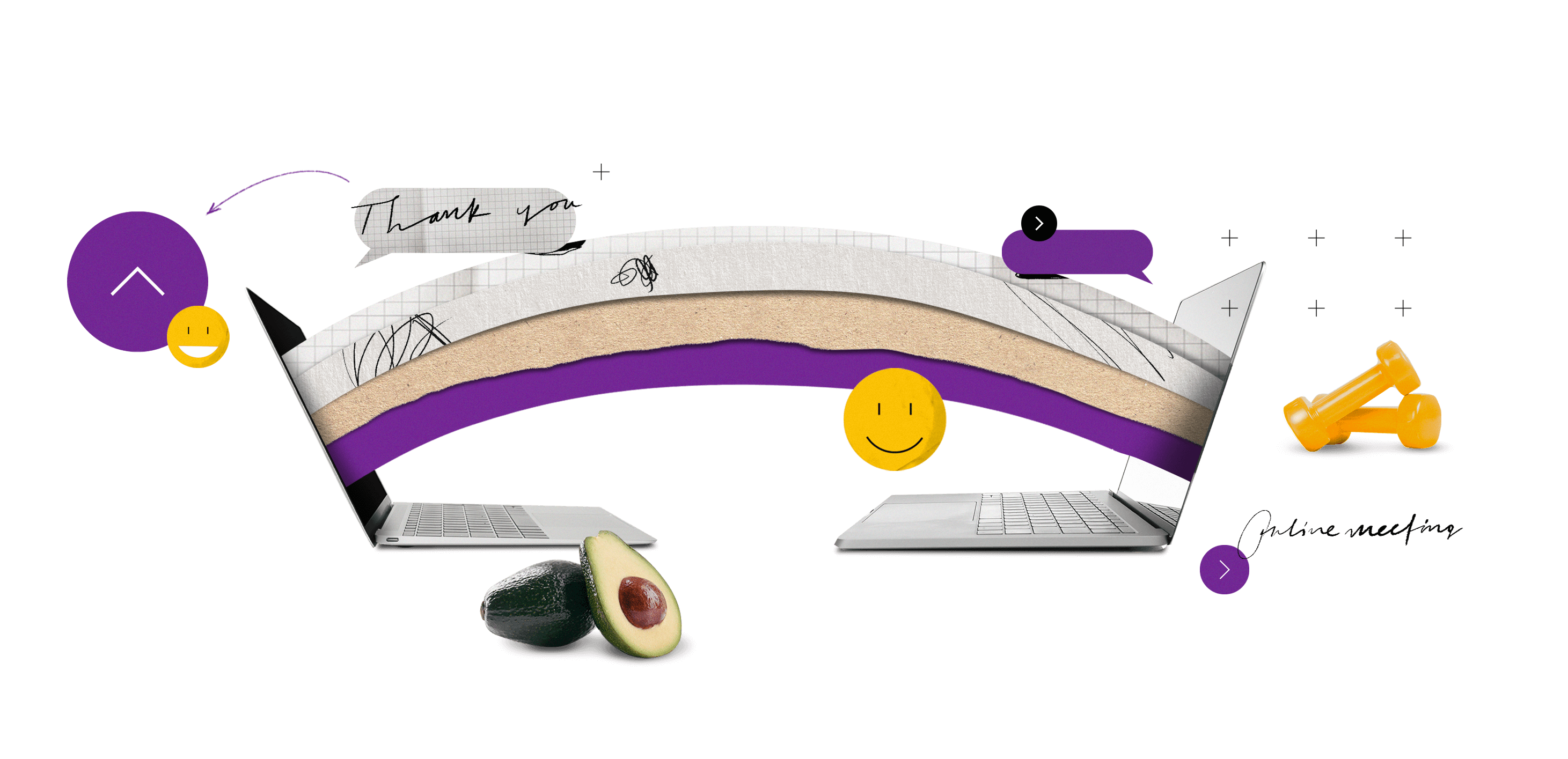 We created the e-corner in all workplaces throughout Greece, where all employees can access the intranet, learn company news, choose actions for their personal well-being, as well as take a pleasant break surfing the Internet! All employees now have emails and immediate and common information on all current issues of the company!
The Program 'I CHOOSE ' lasts about two years and is a general framework-umbrella with various actions, which aim at preventing and maintaining the good health of employees. The program is developed in three central pillars: Nutrition, Fitness and Balance. The characteristics of the program are: knowledge sharing, the creation of an inclusive environment and the encouragement towards more beneficial behaviors, with the aim of improving health and well-being, shaping a healthy work environment, preventing health matters, improving image and boosting self-esteem.
The design of the program is updated by the feedback and the specific proposals of the employees, who evaluate the actions and propose new ones. Especially during the previous period, the program was adapted to the data created by Covid-19, with more online actions for the protection of health as well as the improvement of quality of life. Actions include a variety of exercise and empowerment programs, the creation of a TITAN running team, the organization of a cycling tour in Athens, Patra and Thessaloniki, online lectures to promote work & life well-being, tips for a healthier diet and suggestions for nutrition programs from the Network of Nutritionists, as well as a stop-smoking program.
The pandemic taught us to have a good time….even from a distance! We tried to keep our employees' moral high, by creating moments of creative communication but also moments of relaxation and laughter!!! Last Christmas was different but we tried to create beautiful moments. The children's celebration took place via an interactive e-workshop where the children played with animators and they received gifts. In addition, a web standup comedy took place, with great employee participation, fun with a web photo booth and a lot of teasing among the participants! The annual celebration of 'vassilopita' cutting event had a different note: it took place via a studio with a presenter, employees' children wishes through videos, employee awards and digital flouria (coins) with many gifts. Finally, the annual employees' meetings were turned into a NEWS studio, with videos, employees live connections from different places all over Greece, guests, and a lot of company news sharing with all our colleagues.
We continue to listen, innovate, and implement actions that leave a positive mark on the daily lives of our employees. An important success factor of these actions is the employees themselves who are actively involved in the creation of ideas and practices, having a high self-motivation, and thus putting their own touch to these actions.
Live Up
How to lead to... happiness?
Five guiding principles to purpose-driven leadership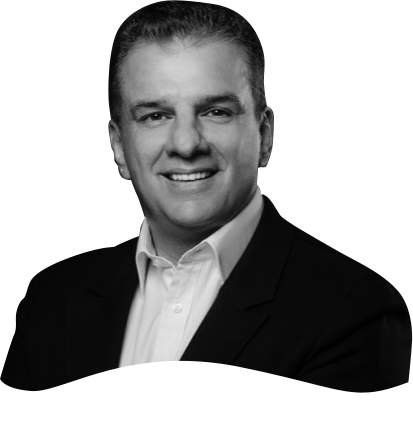 John Ioannou
Group CFO of Abdul Latif Jameel International Operations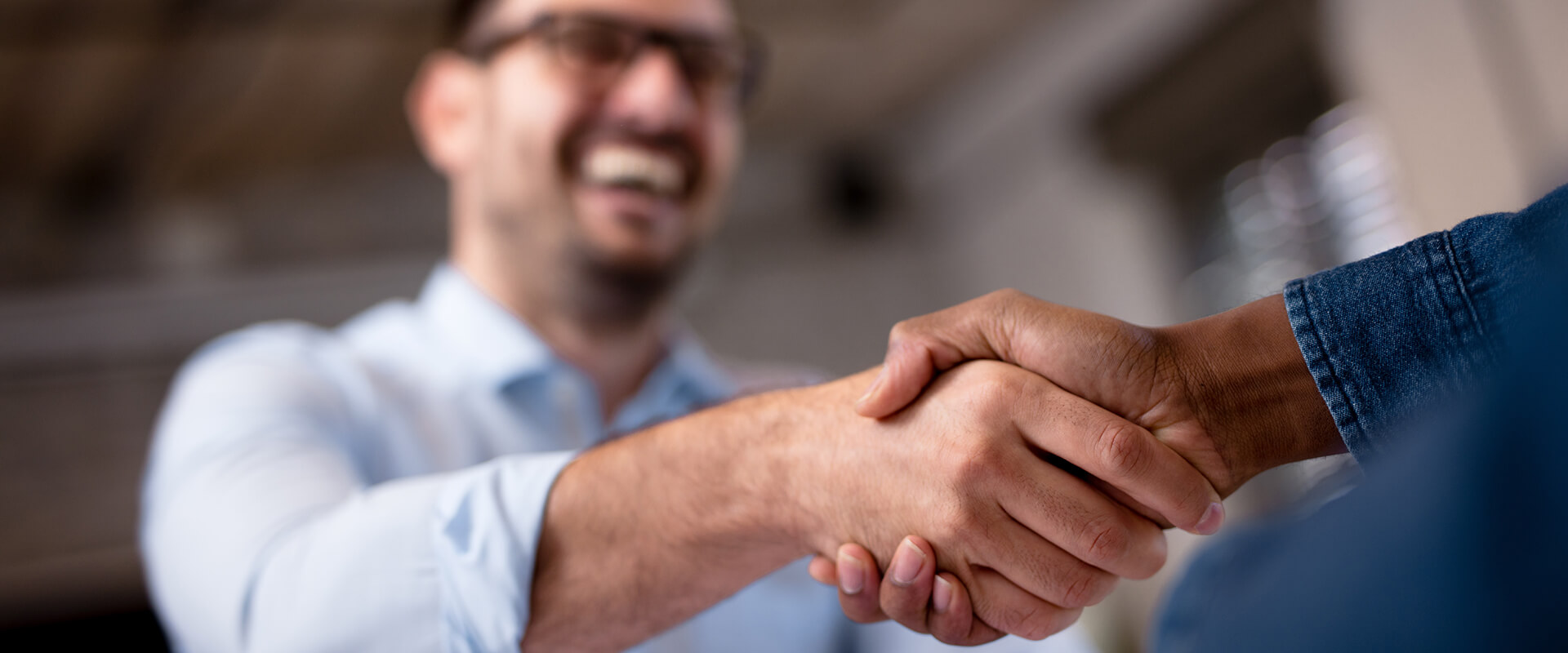 How does one lead with purpose?
Drawing from my own experiences and struggles, I share below my five guiding principles to purpose-driven leadership:
1. Clarify / Simplify / Customize your organization's purpose
First, if not defined, you need to craft your organization's unique and inspiring purpose. This is the starting point. Purpose is the organization's reason for being and the difference it makes in the world. It is closely linked with, and it combines the vision, mission, and values, which together underscore the culture of an organization. Thus, to define your organization's purpose you need to first clarify succinctly, the organization's:
Vision – what do we want to become

Mission – what we do now

Values – what are the principles we expect of ourselves and chose to abide by
In addition to the vision, mission and values, the organizational culture frames the organization's purpose which must be clear, concise and expressed in simple language so that your employees can understand and identify with.
2. Have clarity on 'your own' purpose
Despite their background and culture, successful leaders must go to great lengths to contemplate and define their leadership purpose. You need to have clarity on your own purpose, and make sure you understand how this is aligned / interweaved with the organization's overarching purpose. You need to be a purpose driven leader first before you can take others with you.
Purposeful organizations need leaders who know themselves and know what ticks them. Only when a leader is convinced of and is connected to their own meaningful purpose can they effectively be able to inspire and influence purpose-driven employees. So, it is very important to consider what your own purpose is before you try to. . . instill purpose in others!
3. Instill purpose in others
Leading with purpose means that not only you do have a purpose, but you inspire others to have this sense of purpose within them as well. Thus, once you have aligned your personal professional purpose to the company's, you need to start sharing and promoting it with your people. It is important for employees to have a sense of not only what the organization does and how, but WHY, and the role they play in that.
Purpose must be cascaded down, it must be communicated and discussed regularly in staff meetings. The more conversations you have about the purpose, the more engagement you will achieve. You will need to convey to the employees how their distinct function affects the overall delivery of the company's purpose. By showing how everyday tasks link to the overall organizational purpose and how people contribute towards its delivery, they will feel a co-ownership and commitment towards that purpose.
By doing so, you give your team a reason to believe, you give them a purpose. People start finding meaning in their own work which makes them excited, motivated and happy. Once a team has purpose, its members will collaborate and work together to make things happen.
4. Create a fearless, safe working environment
Once there is clarity on the people and organizational purpose, purposeful organizations need a fearless, safe, and trusted working environment to thrive and flourish. An environment where people can freely express ideas and are not afraid to make mistakes and be creative. This creativity will spark innovation, but it is clarity of purpose that will turn the innovative ideas into practical concepts. Thus, as a purposeful leader, one of your primary duties is to work constantly in creating such environment.
This is not an easy task, and as I explained in my article "How to create a psychologically safe working environment (May 21)", this is a challenging journey. However, it is a prerequisite to purpose-driven leadership as collaboration, coordination and teamwork require a psychologically safe working environment and a culture of trust to come alive and provide any organization with a powerful competitive edge. You can hire the best talent out there, you can have the most compelling and clear purpose but, if the working environment is 'toxic', all is wasted.
5. Develop purposeful leaders to drive results and prepare for the future
Very few of you will be in your current position five to ten years from now. It is therefore imperative that you develop your people to become purposeful leaders to drive results, create value for your shareholders but also to carry the torch for the next generation.
It is important to remember that purpose is an intention so it is the people who will determine what and how it is implemented. Results depend on capable execution by the employees. There is no purpose-driven leadership framework without an emphasis on employee development. As said many times before ..."you don't build a business, you build people and then people build the business". A purposeful leader's legacy lies within the next generation of leaders that will succeed him.
These are my five guiding principles to a purpose-driven leadership.
Undoubtedly, purpose-driven organizations are set up for success, to outperform rivals and thrive. Creating a purpose-driven workplace is essential for employee engagement. And it is important to remember, that beyond salary, benefits and titles, employee happiness increasingly relies on their ability to find meaning in their work.
Purpose powers performance! Purpose is one of the enabling factors, the link that bridges the expectations' gap between the organization's leaders and its employees. When purpose is channeled in ways that enable people to see what the company's vision is, and what is expected of them in achieving that vision, purpose can be a very powerful catalyst to performance, well-being and happiness!
HR Good Practice
BeWell@Bayer: a holistic view on employees' health & wellbeing
Employee wellbeing has always been important and a strategic priority at Bayer, in line with our company's purpose "Science for a better life". The past two years, though, the importance of focusing on the life experience of our employees has been underscored in unexpected ways. A holistic view on mental / emotional, social, physical, and financial wellness is now in the center of Bayer Hellas's employee wellbeing strategy. We also want to understand the diverse needs of our employees and for that reason we conduct wellbeing focused pulse employee surveys. Therefore, our BeWell@Bayer program is tailored to the real needs and priorities of our employees offering a great variety of pioneering initiatives, easy-to-use tools and on-demand resources.
Some of the focus areas of our BeWell@Bayer program are:
Social wellbeing
In times of social distancing, the craving for a sense of belonging has never been stronger. We created the platform and the opportunities for our employees to stay connected and to virtually interact daily through dedicated channels and communities where they can exchange and share their experiences and challenges.
Mental & emotional wellbeing
We offer 24/7 psychological support through the Employee Assistance Program (EAP). We organize monthly interactive discussions with psychologists on various topics such as managing the new normal, resilience, positive psychology, work-life harmonization, stress management. We offered resilience trainings with the use of mindfulness techniques and access to mobile app that empowers our employees to manage stress and uncertainty in their daily routine. Leadership development is essential in promoting wellness culture, and in identifying and managing behavioral risks at the workplace related to emerging mental health issues such as anxiety, panic attacks and burnout. 
Financial wellbeing
We offer personal financial planning workshops with expert advisors who support our employees to optimize their personal financial plan, learn how to avoid financial stress and strategies to gain the control of their finances. 
Parenting classes
We organized dedicated classes with expert counselors to support parents navigate the challenges with kid's pandemic well-being, home learning, but also with other common challenges, like setting healthy boundaries with children.
Smart working
We offered guides on various topics related to smart working under the new normal, like time management, planning and prioritization, management of virtual meetings and emails, as well as an etiquette with actions on how to individually and collectively develop a healthier virtual meeting culture.
Physical wellbeing
We offered unlimited access to digital personal wellness platform with videos on demand, on a variety of physical wellness programs with top coaches. We offered home ergonomics, chair stretching, nutritional workshops, sessions about the importance of sleep and other behaviors that remove physical stress.
Our initiatives overall have been embraced by our employees with great enthusiasm, appreciation and high satisfaction rates (>4.5/5, >80% NPS). BeWell@Bayer program gives our employees the opportunity to achieve their professional and personal aspirations, creating a balance that leaves them feeling happy, healthy, and successful! 
Upcoming
Οbligation of vaccination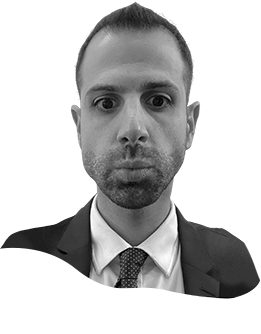 Dimitris Μastrangelopoulos
Managing Partner MG Law Firm
Ιt is now obligatory, according to Law 4820/2021, for all employees working in either the public or private sector, to provide a certificate or attestation of vaccination or illness from Covid-19.
Pop Up