BIMONTHLY e-NEWS PROMOTING THE HR FUNCTION
Employer Branding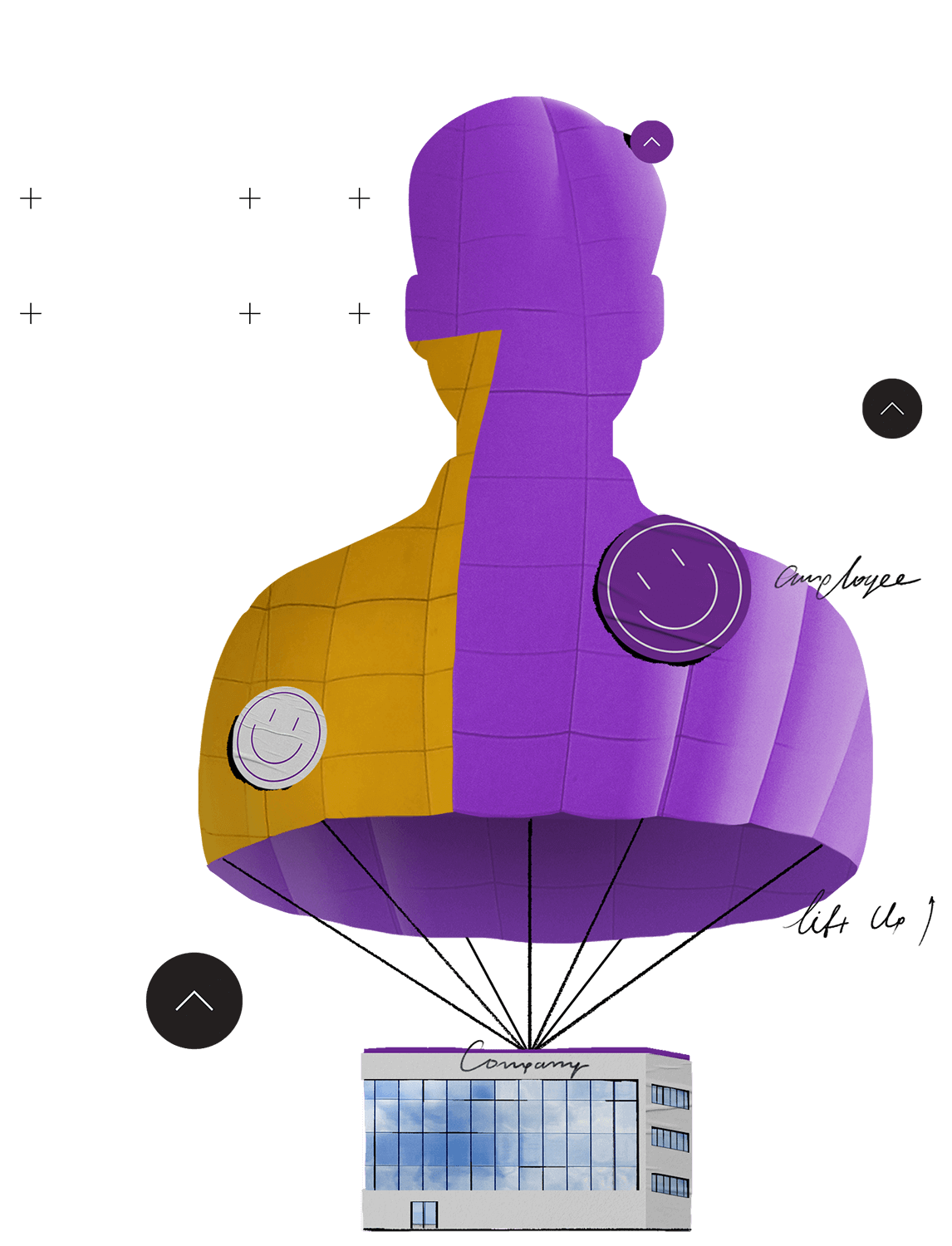 Editorial
The Work
Environment –
"Going A Notch Higher"
The human («the one who looks up» - according to one theory about the etymology of the word) specie, has always been using his intelligence to achieve what he desires with the least possible effort or pain. Always overcoming those obstacles, problems, or disasters that nature (or its own human nature) has put in its way and always finding new solutions, tools, and ways (technology). Thus, he learned to come out as a winner through the effort, will and creative thinking.
The recent situation of Covid's crisis made him realize that teleworking could be something more than just a temporary solution or a privilege for the few. It can rather be an option for everyone. There is nothing easier for an employer - small or large – today to offer to those who work as 'office workers' (we still use here the old term) such an option just by reviewing, -for the benefit of the company-the working environment and the existing procedures. Just as easily, the vast majority of his employees can choose (or not choose) to adapt their work to the lifestyle they intend to have. The benefit will grow geometrically if we add on time flexibility some workplace flexibility…
The legislation – European and Greek, following the new practice , has also managed to adapt the frameworks of these new forms of work and the freedom they offer under the aim of creating a win-win environment – such work is the article of Mr. Tarpinidis "Regulation of Working Time–Flexibility in 3 Forms", hosted in this issue, which is enlightening in relation to the legal framework that applies in Greece on distance working.
Moreover, the choices that the employee has – and must have – see the light through an organization and a work environment conceived and maintained by the HR department.
The win-win dimension becomes obvious through the strategy of Employer Branding, as we can read in the article of Irene Nikandrou "Employer Branding for attraction or retention?"
Of course, such a logic (win-win) needs time to become a company model. It needs the will, that gives the pace on whomever has it, to maintain and coordinate the individual or team efforts through time and uncertainty until he achieves his goal. "Failure is success in progress", as Einstein used to say – it is also the title of John Ioannou's article that will give us the positive perspective that, at some point in time, we all need.
In each issue – with your help- we publish some good practices that can give us ideas on something that distinguishes the philosophy of HR: to become better every day on what we choose to do. In this issue, we have the pleasure to host some excellent HR practices by Mrs Mavrommati, Group CEO of Printec company, proving that digital companies must focus on a human touch!
Last but not least, our HR pulse of this issue follows the rhythm of ' Happiness' and holidays.
Wishes for a happy holiday and personal renewal!
From the editorial team of your online newsletter FurtherUpdate
EDITING TEAM FOR THIS ISSUE:
Valia Afentoulidou
Pavlos Avramopoulos
Raoul Briche
Katerina Koronaiou
Anastasia Makarigaki
Irini Nikandrou
Dimitris Tzimas
EXTERNAL CONTRIBUTORS:
Davide Banterla
Massimo Begelle
Milan Fatoric
John Ioannou
Panagiotis Kontos
Maria Marczynski
Marina Mavrommati
Tasos Tarpinidis
LEGAL RESPONSIBLE:
FurtherUp
info@furtherup-hr.com
Up Front
Employer Branding
for attaction or retention?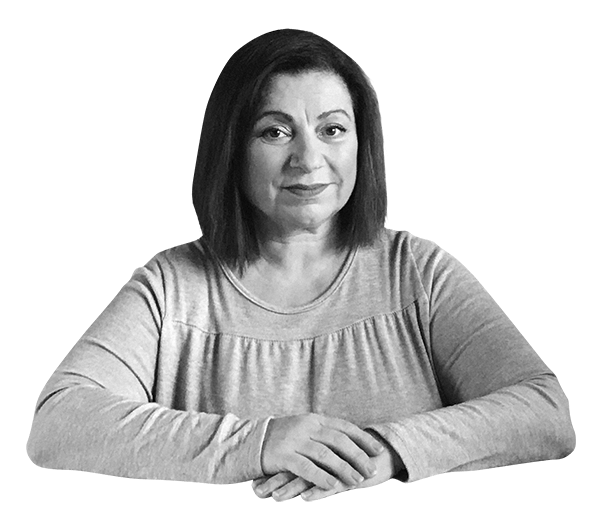 Irene Nikandrou
Partner, FurtherUp
Who are our employees and what is the pool of our potential employees? Why do people want to work and keep working for us? What are these authentic elements that represent our organization and give a clear idea of ​​what it is like to work in it? What makes our company recognizable and attractive? How do we attract the talents that suit us?
Does our company have a problem in attracting and retaining its talents?
These are just a few of the questions we need to ask if we want to evaluate and build a successful employer brand. Furthermore, why do we want to invest in employer branding? The reason is that, as academic research shows, companies that create and develop a unique "promise" EVP (employee value proposition) to their existing and potential employees achieve better organizational performance, customer satisfaction and ultimately increase business profitability. A strong employer brand helps the company compete to attract and retain the best and consolidate its credibility in the market.
During the last two decades, "branding" has been the highlight in organizational life. Many HR professionals have used employer branding as a strategic tool for influence and credibility. The CIPD's "People Profession 2030" report highlights the growing demand for responsible companies that emphasize transparency and accountability, suggesting areas that employer brand management needs attention. In particular, the COVID-19 pandemic we are experiencing has brought to the forefront the degree of business response to human resources issues.
A company's reputation for the way it treats its employees can have a significant impact on the perceptions of future candidates for the organization. In general, in times of uncertainty, or during a crisis, with unexpected events affecting businesses and the whole socio-economic development, employer branding becomes an important strategic lever for maintaining the image, attracting talent and profitability.
However, the promise of attraction was the starting point, and now more and more companies are recognizing the value of the branding approach throughout their working life, and they want to create a committed workforce and a positive work experience.
After all, in the representation of the organization, the employees who are the bearers of the characteristics of the organization play a central role. Thus, the way an organization treats and motivates its existing employees and the degree of employees' satisfaction and commitment, combined with their narratives about the company they work for, is an important part of the employer branding approach. So, there is an inherent interdependence between employer branding and internal branding.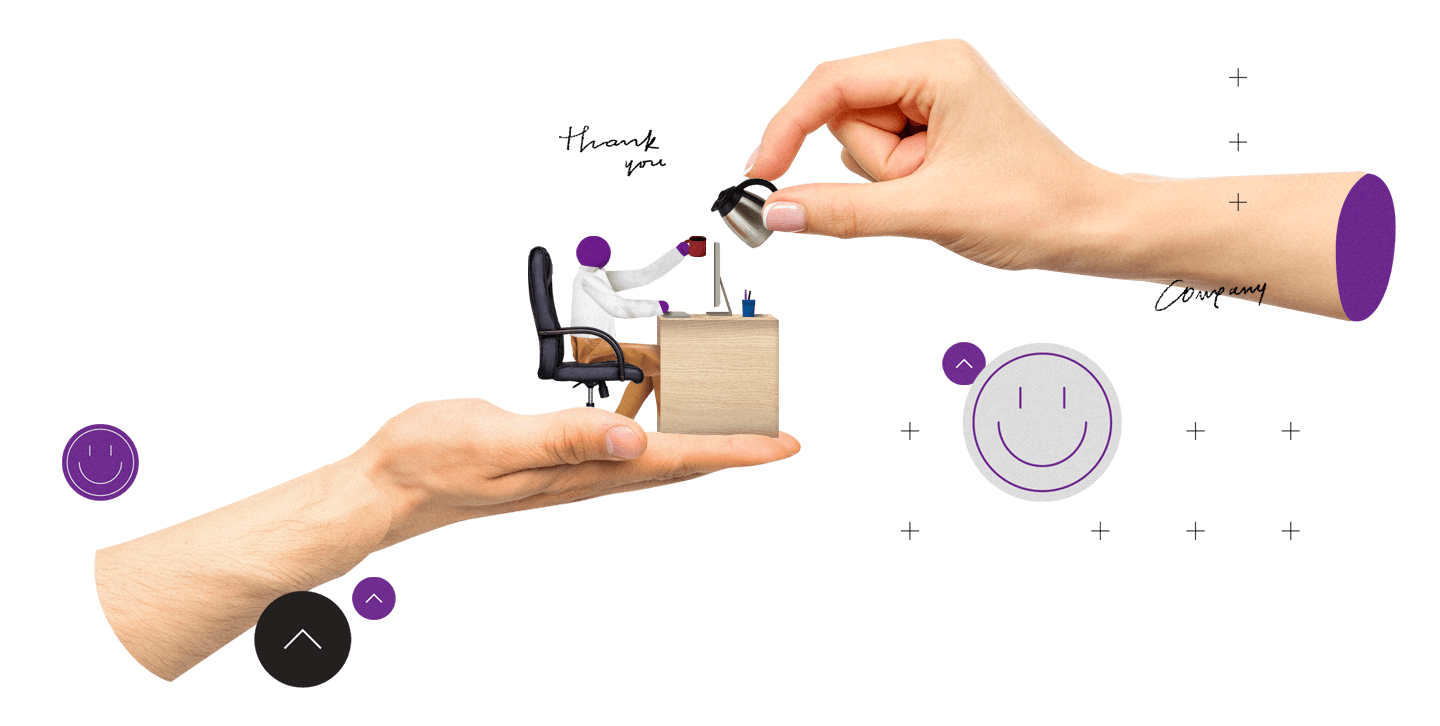 A successful employer branding has some characteristics, such as:
Τhe company to be "known and noticeable", namely to build the company's awareness (brand awareness) because without this, it is exceedingly difficult for the "customer"– the candidate employee to want to choose the company as an employer. Research has already shown that the characteristics of the company are more important than the characteristics of the role of the position that one claims in a company, while a positive reputation and a strong corporate identity play a particularly important role in attracting candidates. A company with a positive reputation and positive employer branding becomes an attractive employer because employees and prospective employees have a natural desire to associate with attractive social groups, to become part of their identity and thus ensure a positive image of themselves.
The "relevance and resonance" of the employer brand value proposition. For "customers"- existing and potential employees, the value proposition of the employer brand includes the package of total remuneration/earnings. This salary package or value proposition that the organization promises must be relevant to the needs and requirements of the labor market, and especially "sound", namely known and obvious to this market, in order to attract potential employees. In a long-standing research that we have been conducting steadily since 2013 at Millennials and Zers in Greece, young people are looking for work that will give them opportunities for personal and professional development. In addition, a work environment with ethics which also has pay and job security are equally important elements when choosing an employer. Martin Predd (2020) in a recent study argues that the main factors that influence young people in the employment decision in a company are their beliefs about their leader/ supervisor. Α leader needs to be fair and consistent, considering work/ life balance aspects and creating a work environment where the employees feel they are treated with empathy and care.
"Differentiated from direct competitors", a feature that has been linked to the organization's viability and continued success, is a key component of success in attracting talent from the job market.
Finally, an important feature that should be taken seriously in employer branding is the "unintended appropriation of brand values".
To understand this feature, we need to first take for granted that evaluating an employer company is near to impossible to do before joining it. Although there are now increasingly readily available sources of information about an organization's work experience (published list of preference employers by date, corporate brochures or corporate website, social media, etc.), access and control reliability of this information is difficult. Lack of information often leads potential employees to "borrow" information, many times, from the corporate or consumer brand in order to gain a deeper understanding of the employer branding of an organization. The personality characteristics of the brand are related to the perceived attractiveness of the organization and are judged as compatible or desirable for the individual social identity of the individual. Herein, therefore, it is shown how important it is to have a strategic development of the various forms of branding of a company, so that both the goals and messages of communication are in alignment.
Attention needs to be drawn to the HR people because there is a tendency to exaggerate their positive traits as employers and as a desirable place to work when advertising their open positions. However, this carries the risk of cultivating unrealistic expectations in the candidates, which if they fail to meet, results in rupturing the psychological contract and this will contribute to the increased chance of the employee wanting to leave the organization. Our research shows that the vast majority (over 80%) of employees believe that what they saw on social media and sites or heard from recruiters is usually different from what they experience when working for the company. This is reflected in the increased turnover rates of new recruits (1/3) within the first 6 months. In addition to the replacement costs estimated at 50% -75% of the new employee's annual salary, this affects the morale of existing employees, customer relations and ultimately the ability of companies to attract new talent. Moreover, the low employee engagement rates worldwide are highlighting the importance of companies investing in the employer's corporate branding.
In conclusion, employer branding should be a structured, long-term, and targeted strategy of the organization that concerns the exclusive promise (EVP) between the company and the existing and future employees, and it is necessary that this promise is linked to the corporate and internal branding and be fulfilled in every function of the organization. So, it is not a simple answer to some questions, but a systematic holistic approach through research, design and implementation of well predesigned steps adapted to the specific needs and characteristics of each company.
Employer Branding = Leadership Branding
HR PULSE RESULTS - MAY - JUNE - 2021 -
HR Pulse Results, May-June 2021
Is Employer Branding crucial for attraction or retention? How can an Organization position itself in a way that would convince a talented person to become or continue to be one of its employees?
This is what the readers who answered the HR pulse questionnaire in May – June 2021 issue, believe:
3 out of 4 survey participants feel that Employer Branding is equal or more important for attraction rather than retention of talented employees. This is a finding that applies to all three generations, i.e. baby boomers, Gen X and Gen Y.
Furthermore, the most common practices that the HR of an organization seem to adopt in order to enhance Employer Branding are mainly "Recruiting events" (33%), followed by "On boarding" (18%) and "Targeted events at the universities" (15%). Less is done in the field of "Job enrichment", "Reward & recognition" and "Wellbeing programs".
Mr. Jung, what is your opinion?
What does psychology say about Employer Branding?
Archetypal Employer Brands in the Modern Business World: We can use them to attract talent
In the modern business world, where the "war" for attracting talented employees is raging, the organizations that will stand out are those that through employer branding can highlight their positive characteristics and competitive advantages. 
Organizations that communicate their values, ​​and culture in a simple and specific way can attract and create an applicant pool that will allow them to hire talent that suits their work environment, and the vacancies they wish to cover. The concept of identifying an employee with the brand of an organization (employer brand identification) is relatively new in the scientific field of management. It is already stated in the scientific literature that job seekers are attracted by the "organizational image" that a company promotes. It can be claimed therefore that employer branding creates and establishes the identity of the organization as an employer. Margaret Mark and Carol Pearson in their 2001 book "Hero and the Outlaw" developed archetypal employer brands and argued that they can guide organizations to both identify their own organizational identity/personality and capture their organizational identities/personalities of their competitors.
The theory of archetypes has its roots in the famous founder of analytical psychology, Carl Gustav Jung, who defined archetypes as "forms or images of a collective nature that appear almost everywhere on earth as components of myths and at the same time as indigenous individual products of unconscious origin." Using the theory of archetypal employer brands, we can see the identification of job seekers with an employer brand and identify the characteristics that are attractive to specific job seekers profiles. The organizations and their respective employer brands are divided into 12 main categories: Caregiver, Creator, Explorer, Hero, Innocent, Jester, Lover, Magician, Outlaw, Regular Guy/Gal, Ruler and Sage, depending on the mode of operation and the values ​​they represent.
A doctoral research conducted at the Athens University of Economics and Business showed that participating job seekers identified representative archetypal employer brands in the real labor market. Archetypal employer brands could be useful in this way.
The 12 categories are summarized below.
The motto of the Caregiver is "Love your neighbor as yourself" and the mission of the organizations of this archetype is to serve the customers perfectly and to fully satisfy all their needs.
The Creator's motto is "If it can be imagined, it can be created" and emphasizes multifaceted thinking, freedom of expression, elegance, and harmony.
The Explorer's motto is "Don't fence me in" and represents the values ​​of self-determination, broad consensus, and flexibility.
The Hero argues that "Where there's a will, there's a way" and the policies he pursues are characterized by ambition, an emphasis on high performance and high-quality standards at all costs.
The Innocent is characterized by the phrase "Free to be you and me" and represents the classic family values ​​of stability and consistency.
The Jester's motto is "If I can't dance, I don't want to be part of your revolution" and represents the values ​​of joy, happiness and participatory democracy in decision making.
The Lover's motto is "I only have eyes for you" and represents the values ​​of freedom and respect for the individual, while emphasizing the importance of the aesthetic dimension of work.
The Magician's motto is "It can happen!" and is characterized by the self-organization of work, while emphasizing the adoption and dissemination of the vision of the organization by and to all employees.
The motto of the Outlaw is "Rules are meant to be broken" and represents the values ​​of individual freedom and innovation.
The Regular Guy/Gal is expressed by the saying "All men and women are created equal" and represents the values of stability, hard work, humility, and meritocracy.
The Ruler's motto is "Power isn't everything.It's the only thing", and its basic principles are security and sovereignty, while emphasizing prestige and success.
Finally, the Sage claims that "The truth will set you free" and emphasizes the importance of lifelong learning, job specialization and scientific research.
Bibliography
Campbell, J. (2008). The hero with a thousand faces (The collected works of Joseph Campbell). New World Library.
Jung, Carl G. (1916/1959). "The archetypes and the collective unconscious." In H. Read, M. Fordham, & G. Adler (Eds.), Collective Works, (Vol. 9, Part 1,) Princeton, NJ: Princeton University Press
Mark, M., & Pearson, C. S. (2001). The hero and the outlaw: Building extraordinary brands through the power of archetypes. McGraw Hill Professional.
Von Franz, M. L. (1999). Archetypal dimensions of the psyche. Shambhala Publications.
* Mr. Panagiotis Kontos, a PHD student in AUEB, introduces and researches a new concept in the field of HR Management, that of employer brand identification, under the supervision of Irini Nikandrou, assistant professor and executive board member of Further Up. His approach through archetypes of Yung is original, innovative and particularly useful to the executives and professionals of HR Management who deal with attraction and selection of new talented employees
Be our guest
To choose or to be chosen?
It takes 2 to tango!
Get to know better your talent basis,
what they think & what they have to say
by using Work Tango*!
QUESTION 1
In our contemporary business environment, how important do you think it is for a company to position itself as a top employer?
In today's competitive market for top talent, building a reputation as a credible employer and great place to work isn't just important, it's critical. 92% of people would consider changing jobs if offered a role with a company with an excellent corporate reputation. A strong brand impacts engagement, tenure and whether qualified candidates will decide to join your team – or accept a competitor's offer instead.
A well-defined employer brand is an essential part of building high-performing teams. As organizations begin to plan a return to office, it is predicted that a workplace exodus is approaching. Employees from across the world are seeking new fully remote jobs, positions with flexible working schedules, or just a change of pace. With more organizations continuing to operate remotely, employers and job-seekers alike are no longer only competing with the local job market or sourcing from the local talent pool.
Competition from both sides to find the best fit is officially international.
Proper employer branding can help your business stand out from the sea of opposition, and open doors to international talent if done correctly. Candidates are, after all, consumers. And like consumers, some have an idea of what they want while others are more impulsive. That means capturing their attention with recruitment savvy. It means finding ways to bring your organization's story to life in a tangible, transparent and compelling way. 
QUESTION 2
So, it takes 2 to tango!
What does it take from the employer's side to become an excellent 'Work tango dancer'?
Absolutely... At work – as in tango – both sides have to be open and get involved in making the next steps in a synchronized way. An employer can compete in the market by making (consciously) sound decisions that can be taken only if they can have a good understanding of what their people think, feel, do and can do. At WorkTango we have developed tools towards helping employers get a systematic approach to listening to their employees. From the employers side, leading brands include the following:
Share Employee Stories
It's not enough to describe the company's culture and work environment in a job posting; showcase your amazing people through employee testimonials (videos, blogs, photos). 
Active Referral Program 
Referral programs which are designed to entice employees anywhere in the world to share job openings and be a champion of the organization.
Collect Employee Feedback
Transparent and continuous two-way conversations with employee feedback at the core (surveys, employee-led committees) to obtain business insights and improve areas employees care about most. 
HR and Marketing Cooperation 
Tie marketing plans together with your hiring plans and create a unified strategy for product, service, and employer branding. Distributed teams need to be aligned to execute an effective employer branding strategy. 
Attention to Social Media 
This gives employers multiple avenues to reach potential candidates and paint a picture of the culture and values that resonate with future employees. You can also take direct action and show how your company approaches solving essential issues, such as workplace diversity, or employee wellbeing during stressful times.
Strong Employee Value Proposition (EVP) 
An EVP encompasses everything an employer is doing to attract and retain employees (pay, benefits, rewards, and perks). Invest in a strong EVP to increase employee tenure, attract job seekers and to give employees the kind of positive experience that makes them want to tell others and bring them into the organization.
According to Jody Ordioni, employer branding & recruitment marketing thought leader, CEO of BRANDEMIX: "Over 60% of organizations across the world do have an EVP, but it doesn't seem to be well known within the organization. In fact, in many cases, top leaders barely know that it exists. To improve employer branding efforts, activate your EVP strategically. This will enhance engagement among current employees.
When an employee is reminded of the benefits and satisfaction of working with you, he/she might refer other great talent to your organization." 
QUESTION 3
Can you improve your reputation?
Your reputation as a great place to work is heavily influenced by your employees. So, you need to do your best to give all employees the kind of positive experience that makes them want to tell others and bring them into your fold - regardless of borders. 
WorkTango enables companies to give their employees a voice and easily collect feedback for any purpose. Using data science and natural language understanding, actionable insights from employee feedback is served in real-time to HR, executives, and people leaders. The results are quicker insight and action, better people decisions, and a more aligned and engaged workforce.
* Work Tango is a trusted partner of FurtherUp in Greece
Υou can be
the next top model!
Effective use of employer branding-best practices
Massimo Begelle, Regional Manager at Top Employers Institute & Davide Banterla, Senior HR Account Manager at Top Employers Institute
Top Employers Institute has published the eBook "Top Employer people practices for Employer Branding, Talent Acquisition and On-boarding", the first in a series of three ebooks that together cover the entire employee journey. Based on insights into HR best practices shared by Top Employers from across the globe, this ebook presents a snapshot of the most compelling and innovative best practices within the scope of Employer Branding, Talent Acquisition and On-boarding.
In order to download the ebook, pls visit the page: 
https://bit.ly/3qzW2jm
We have selected two best practices examples, companies Radio Dimensione Suono and Tata Consultancy Services, which have used employer branding strategies effectively in order to attract potential talent and reinforce their company's brand identity.

Employer Branding 
Creative use of social media in employer branding
Key Takeaway
RDS created and implemented a social media campaign using gamification to generate interaction and engagement with potential talent. Campaigns such as this help in building a winning employer branding strategy through creative collaboration between HR and other functional areas.
Using gamification for employer branding 
Italian entertainment company Radio Dimensione Suono launched a creative campaign on social media to connect with digital talent, involving gamification and the use of existing employees as brand ambassadors. The result? A substantial increase in the quality of applications received.
As part of a campaign using different communication channels, RDS aimed to reach suitable candidates by speaking their language.
To this end, the recruitment team launched a creative campaign on LinkedIn to find candidates for roles within its web, research, and development divisions.
Attracting digital talent 
Nowadays it is vital for recruiters to leverage social media to connect with their target audiences, especially gen Z who are wholly digital natives. Given that the labour market is extremely tight in the technology domain, creative use of social media is an ideal way for Top Employers to stand out from the crowd.
Results
The impact of this communication campaign was decidedly positive as there was a 25% increase in applications. The post also received more than 60 reactions and more than 10 comments. But, above all, it was the beginning of a series of initiatives that led RDS to become a recognised and attractive employer within the web developer community as demonstrated by the subsequent results achieved.
This practice demonstrates how, with a little creativity and with the collaboration of multiple areas, it is possible to build successful employer branding strategies.
Radio Dimensione Suono 
Founded in 1978, today RDS 100% Grandi Successi is the leading Italian radio station with an average daily audience of over 5 million listeners. RDS is at the forefront of technological innovation, evolving in terms of content and developing cross-media and multi-platform formats and contents - Radio, TV, Web, App - aiming at providing entertainment experiences and making listeners-users the protagonists, with more than 150,000 monthly interactions. 
Tata Consultancy Services
Τalent Acquisition 
Employer branding through external partnerships 
Key Takeaways
Tata Consultancy Services has brought together academia and business as part of their employer branding initiative to provide not only Tata Group but also other tech companies, start-ups, and venture capitalists with a direct pipeline to Cornell University talent. 
In 2021, more than half of Top Employers seek to expand their networks of trusted partners by sponsoring initiatives such as innovation labs, hackathons, and apprenticeship programmes. This is a trend we expect to see grow further in 2021 as it will enable organisations to build credibility with future gen Z leaders. 
Brand presence 
Tata Consultancy Services has invested USD50 million in a technology innovation lab at New York's Cornell University to bring academia and business under the same roof. The lab provides tech companies, startups, and venture capitalists with a direct pipeline to Cornell University talent and boosts Tata Group's employer brand. 
Engaging future talent 
Amid the struggle to recruit talent for highly skilled technology roles, leading organisations are forced to think outside the box for their employer branding strategies. Since universities are a key source of future talent, organisations are trying to build strong relationships with students throughout the entire university cycle. 
Results 
From a business perspective, Tata Consultancy Services (and the other corporate tenants of the Innovation Center) benefit from new ideas and research on future technology development. 
From an employer branding perspective, the sponsorship of the innovation lab helps Tata Consultancy Services to position itself as a leading employer of choice for graduates of elite universities in the USA and beyond. 
Tata Consultancy Services  
TCS has a 40-year history in North America, working with its first American clients in 1974 and opening its first office in New York in 1979. In Canada, TCS has been present for more than 20 years, serving its first client in 1991. These customer relationships span all 50 U.S. states, including the District of Columbia and Puerto Rico, and coast-to-coast across Canada. TCS has a significant and growing presence in North America, with over 30.000 employees working in 450 work locations. 
Live Up
"Failure is Success
in Progress"
Four recommendations to turn failure into success!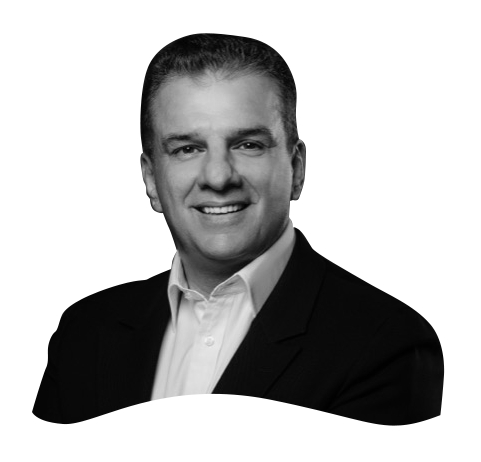 John Ioannou
Group CFO of Abdul Latif Jameel International Operations
Tennis enthusiasts watched the Roland-Garros men's tennis final on June 13th where the Serb, Novak Djokovic, played against the Greek, Stefanos Tsitsipas. This game could easily portray, the famous biblical story of Goliath vs. David. Djokovic, ranked #1, and the holder of 18 Grand Slam titles against Tsitsipas, at the time ranked #5, who was facing his first ever Grand Slam final. Given our Greek/Cypriot origins, my family and I got out all the Greek flags and scarves we have and sat in front of the TV with hope and anticipation.
Everything was going Tsitsipas' way and he was leading 0 – 2. The WhatsApp messages with other Tsitsipas' fans were on fire. Could this be the moment? Tsitsipas, at the age of just 22, was carrying a lot on his shoulders. A lot of 'responsibility' towards himself and his team/family, his fans, the sport and . . . Greece.
However, after an almost five-hour epic 'battle', Djokovic managed to dig deep, to turn around a 0-2 and to walk out with a 3-2 set victory. Hard for me to swallow, hard to keep the tears in. It was a Greek tragedy - literally.
Looking at the sad face of young Tsitsipas during the closing ceremony, got me thinking . . . how will he come out of this loss? 
We all know that success is not always about winning. However, losing in such a way, it must surely hurt - a lot. So how do we recover, get re-inspired, regain self-confidence, and come back from failure and disappointment?
Apart from the professional athletes, we all have faced this situation along our life/career journeys. Whether we failed a major exam or did not get a job or an expected promotion. The list is long and endless and all of you have had – I am sure – your fair share of life disappointments simply because life never goes according to plan.
Inspired by Tsitsipas, (with whom, I WILL take a selfie one day, as he holds his grand slam trophy), and drawing from my own letdowns,
I would like to share with you four recommendations on how one can come back after hitting a personal low and continue chasing one's dreams. 
1. Commit to your life purpose, focus on your 'why'
There must be some unique and inspiring 'why' for putting all the hard work towards your goal. Go back to your 'why' and focus on that!
Do not allow failure to hijack your 'why' and your motivation. Do not allow anyone or any circumstance to define your worth/ability/potential. Refuse to ride the roller coaster of emotions and return to your life purpose, your true North Star. There is where you belong.
2. Acknowledge and deal with your feelings
Failure is heartbreaking, and you will not feel bright and merry for a while. These feelings of unfulfilled hope and failed expectations are normal. They are hard to shake off but they are ephemeral. Take time to heal and step back to reflect and get a clearer picture of what went wrong.
For me, meditating, exercising, and writing have been positive outlets for my negative feelings.
Talking things through, expressing my feelings and frustrations with my spouse, a friend, a mentor, someone who is positive,
has also worked well. They helped me see through the 'fog' and gave me the motivation and confidence to get back on track.
3. Reassess your success plan and continue pressing forward
I recently read this quote: "The road to success is always under construction", it is not smooth or well paved, it has bumps and obstacles.
The journey will not be easy. So, when you mess up, do not get stuck in a pit of failure. Instead, get up, dust yourself off and keep going.
You cannot change what happened, but you can try again and stay focused on the things you can control.
See this setback as an opportunity to reassess your action plan and think proactively about what to do next. What have you learned from this failure? Is your ladder to success up against the right wall? Are you pushing yourself out of your comfort zone?
4. Expand your perspective
Failure or success for that matter, requires a strong sense of perspective! And embracing failure as an inevitable byproduct of success will change your perspective. True, real, and meaningful success is bigger and broader than the specific trophy or promotion you have been chasing. When your professional career is finally over, and you look back, you do not want to have a lot of trophies, titles, and assets at the expense of family, friends, and health.
So, aim to expand your perspective early on to encompass your growth as a complete person not just as an athlete or as an executive. Focus on the journey not the destination: the progress and development you have achieved over time; the people you have touched along the way; and the impact you have made on others. This will be your biggest legacy!
I hope my 4 recommendations above will come handy the next time you face a major disappointment. Always remember that although at times you may not be able to control the circumstances surrounding failure, you can control how you manage and navigate failure.
Please remember that your children will also face setbacks in school, sports, careers, relationships. With these four recommendations in mind, have an open conversation with your child, do not shame nor blame, rather focus on what they learned from the setback. Remember, we play a big role on how our children see the world and deal with setbacks, and we have the power and responsibility to prepare our children to face life's challenges.
To Stefanos Tsitsipas: keep chasing your dreams buddy, your 'why', your life purpose - you are an inspiration to many - especially our children!
Let us go out in the world and fail again and again as we chase our dreams. And as we learn to cope with setbacks and course correct, we will set ourselves up for success. As Albert Einstein put it: "Failure is success in progress".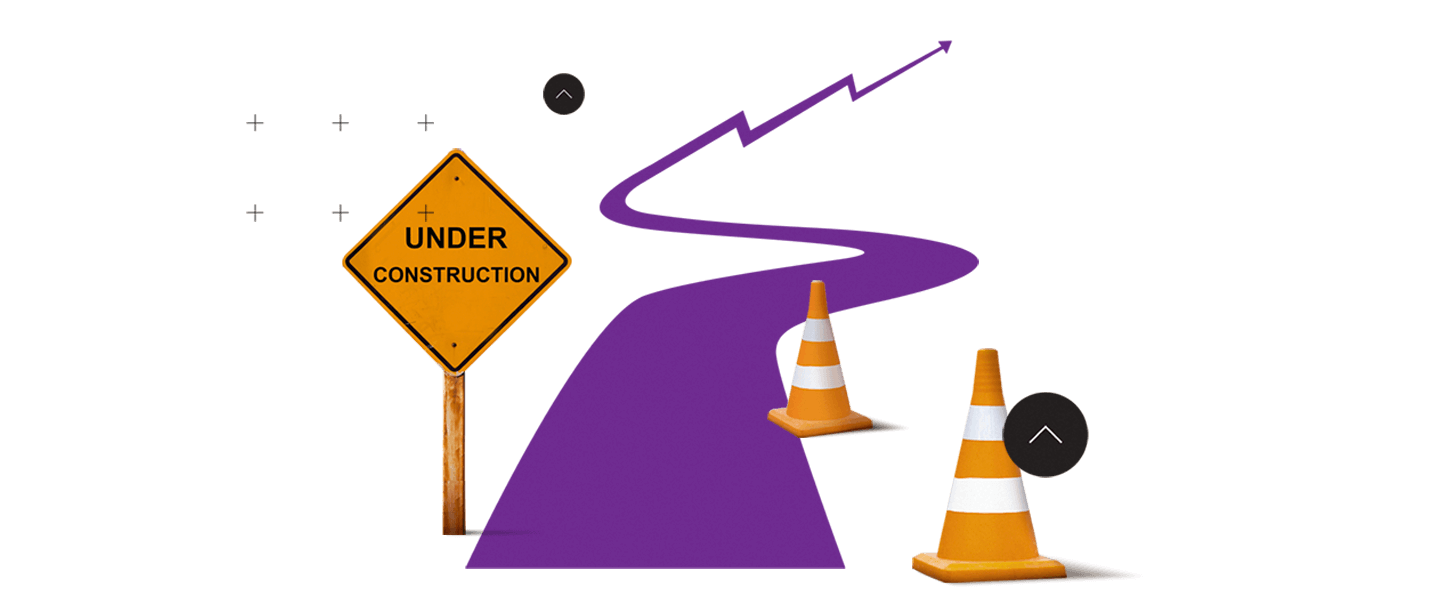 HR Good Practice
Printec HR Strategy: Touch & Tech – Truly Human in a Digital Era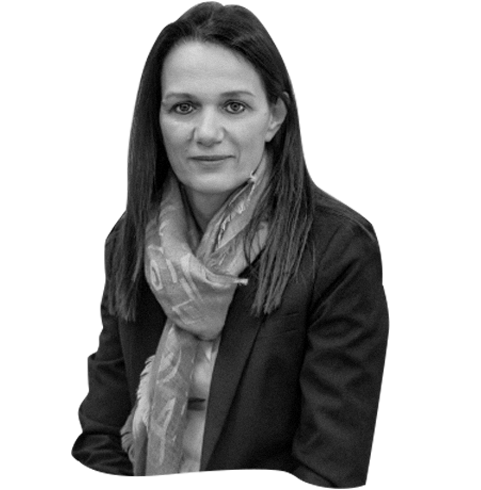 Marina Mavrommati
Group CEO of Printec
Printec, a company with a 30+ years success, is today the leader in business-to-customer transaction technologies in 16 countries in Central and Eastern Europe. From an employer point of view, the work is quite challenging: Printec employs 900 people across different cultures, different generations, different skillsets, different functions (from finance and HR to field engineers and developers). A diversity and knowhow that drives its success….
'Our people are always very high in my personal agenda, but they take also integral part in Printec's corporate strategy' says Ms Mavrommati, Group CEO of Printec 'One of our key priorities for the coming years is about empowering and developing our people in an environment that helps them perform at their best. This is no easy task, but we have a number of strategies and initiatives to support it:'
Learnability
In today's workplace it is obvious that whatever skills one has will never be enough in the long term. Upskilling and reskilling are key for our people's development, and this is something that we encourage through our training initiatives and through lifelong learning. One example of a learning initiative that I am particularly proud of is LinkedIn Learning. We have provided about 1/3 of our people with licenses to LinkedIn Learning, allowing them to follow pre-planned learning paths relevant to their work or to corporate priorities, but also choose from a breadth of courses (16,000+) from any field they find interesting or useful for their own, personal development.
Employee experience
A few years ago many businesses were becoming obsessed with customer experience, and rightly so. But since then, we have come to understand that employee experience is as important (if not more). We have been quite active in this area with wellness activities, fun initiatives in the workplace and mental support for employees, but we are planning for even more to come. What I believe will be the most impactful initiative however, is our soon-to-be-announced FlexWork. This is a framework for flexibility where our people will choose where to work from and when, and it is designed in such a way so as to accommodate not just the needs of certain positions but also of each individual.
Recognition
Effort, skill and performance should be recognized on an individual or team level, and our People Awards have been designed to do this based on our shared values. Earlier this year we redefined our shared purpose and values, and we are working towards building a strong culture around them. Part of this effort is the recognition about the decisions people have taken, behaviours that they have been demonstrating in alignment with our shared values. We believe that People learn better by acting than by getting instructions – often generic or abstract, and ready to celebrate their efforts, successes and …failures!

This gives our digital company the human touch…!

Upcoming
Regulation of working time:
Flexibility in 3 forms 
Framework for the regulation of working time
(and) under Law 4808/2021
Rapidly developed new technologies, which are constantly changing the way companies are organized and operating, as well as the intention to reduce labor costs involved in overtime, have gradually forced the introduction of rules and regulations that allow, through individual arrangements and depending on the particular productivity needs, the "flexibility" of working time.
These rules, according to their dogmatic documentation, aim to help companies adapt to the new conditions of competition and at the same time ensure a high rate of employment. They are in fact part of the so-called "law of flexibility", introducing substantial variations from traditional labor law restrictions.
According to the rule, the framework for legal working hours does not allow to offset the additional working hours of a week, a month, or a year by working less hours in another week, month, or year respectively. However, the enactment of article 41 of Law 1892/1990 presented for the first time in our country the possibility of implementing a system of "adjustment" (fluctuation) of daily and weekly working hours. This was then followed by the regulations of article 3 L.2639/1998, 5 of L.2874/2000, 2 of L.3385/2005, 7 of L.3846/2010, 42 of L.3986/2011 and finally, the recent regulation of article 55 par. 2 of L.4808/2021.
The current legal framework sets three (3) forms - possibilities of arranging the working time of a company's staff. More specifically, the possible working arrangements are based on the following: a) a semi-annual basis (article 41 par. 1α L.1892/1990), b) an annual basis (article 41 par. 2α L.3986/2011) and c) a weekly basis (article 55 par. 2 L.4808/2021).
According to the first of the above-mentioned systems (semi-annual arrangement), the scheme (increased employment) provides the employee with the possibility of working for a period of time beyond his conventional weekly hours and up to two (2) additional hours a day beyond the eight-hour scheme (in total up to 10 hours).
Then, for another period of time ("reduced employment") employee's working time should be reduced respectively by either less working hours in comparison to conventional hours or by granting to the employee more rest days or by combining reduced employment and rest days. In any case, the above time periods ("increased" and "reduced" employment) may not exceed six (6) months within the period of one (1) year.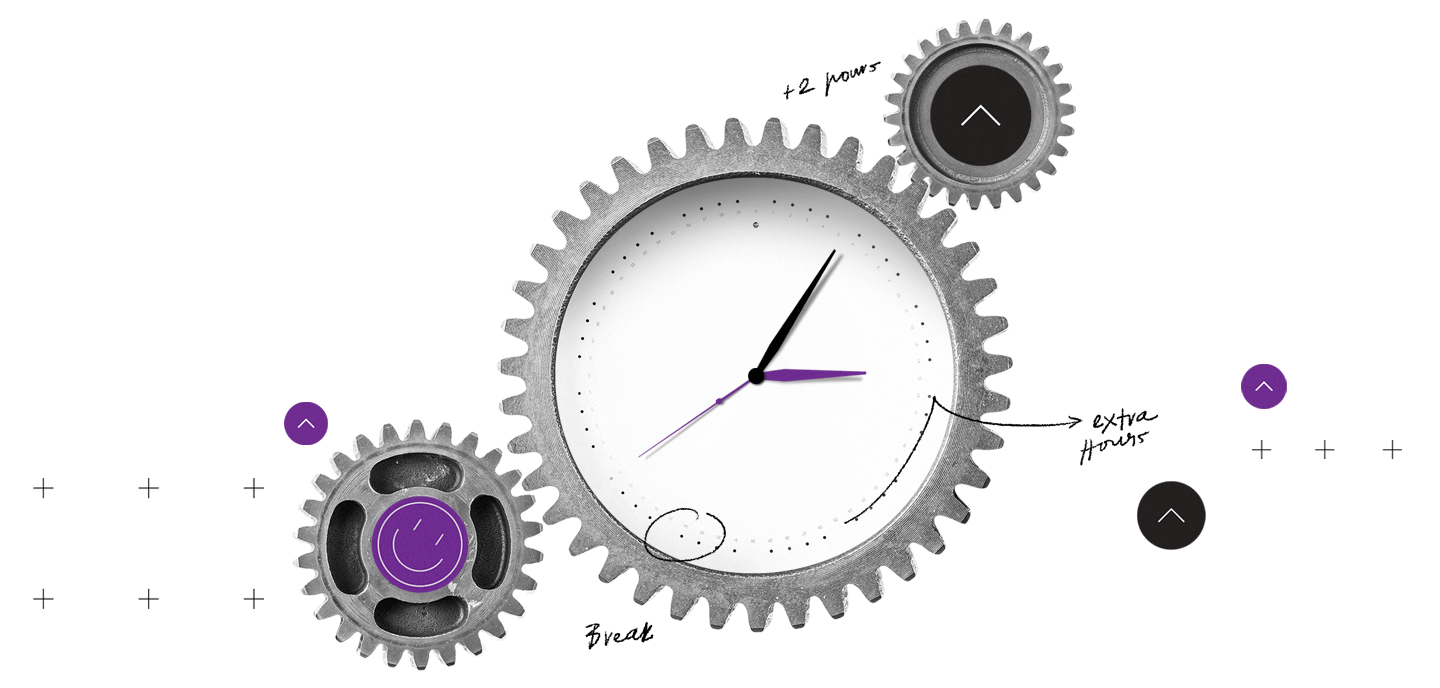 It is important, though, to mention that the law gives the right of freely arranging the above mentioned periods; yet, the average number of weekly working hours within the six-month period should be kept within the regulations set by the same framework: 40 hours or less, if a conventional working hour scheme of less than 40 hours is implemented, with a maximum limit of 48 hours, including the hours of overtime that may take place during the period of reduced employment.
The second system (annual arrangement) gives the possibility of allocating up to 256 hours of the total working time of the employee within a calendar year and increasing by the same number of hours the daily and weekly working time for a certain period within the same calendar year, which must not exceed 32 weeks (period of "increased employment"). Respectively, for another period of the same calendar year, which may be equal to the rest of the year, the employee should work fewer hours than his conventional weekly schedule or receive more days off or a corresponding increase in his/her days of leave or a combination of the above mentioned. 
It should be noted that in this system as well, the average number of hours of weekly employment should be kept within the framework provided by the same provision (see above), while, during the period of increased employment, the daily work of the employee should not exceed 10 hours.
The third and last system (weekly arrangement), which was established by the recent Law 4808/2021, enables the company to employ the employee for 10 hours a day on a four-day weekly basis, offsetting the two (2) extra hours during the four (4) days of the week, with one (1) day of rest, which the employer is obliged to grant on the fifth day of the week.
In conclusion, it is important to note that all three of the above working time settlement systems can be implemented either by a collective labor agreement or by special agreement between the employer and the employees' representatives, or even by individual agreement, which can be drawn up at the request of the employee. This was enacted by article 42 par. 6 of L.1892/1990 and was later supplemented by article 59 par. 1 of L.4808/2021. This happened in order to limit any intention of circumvention of the latter regulation by setting the prohibition of termination of the employment contract on the grounds that the employee refused to submit a request for arrangement of his working time.
HR Pulse
"Happiness" at work
What Work "Vitamins" can we provide so as to give it a boost?

At what level do you believe that happiness or each employee's subjective perception of well-being affects work life and organizational outcomes? Which are the factors that can affect the subjective perception of joy/happiness within the work/organizational environment? How can an organization reinforce this perception and have happy, satisfied, and committed employees?
This questionnaire will give us an indication regarding the thoughts and practices adopted by companies concerning the subject of "Happiness" within the workplace. Please complete it and find out the outcomes in our next issue!
---
Please note that this questionnaire is impersonal and apart from the generic data, FurtherUp has no access to any personal data in relation to the respondents. For more information on this you can contact our GDPR manager at info@furtherup-hr.com 
0 : I do not Know
1 : Strongly Disagree
2 : Disagree
3 : Neither Agree nor Disagree
4 : Agree
5 : Strongly Agree
* please, before 31 August 2021