BIMONTHLY e-NEWS PROMOTING THE HR FUNCTION
Digital nomads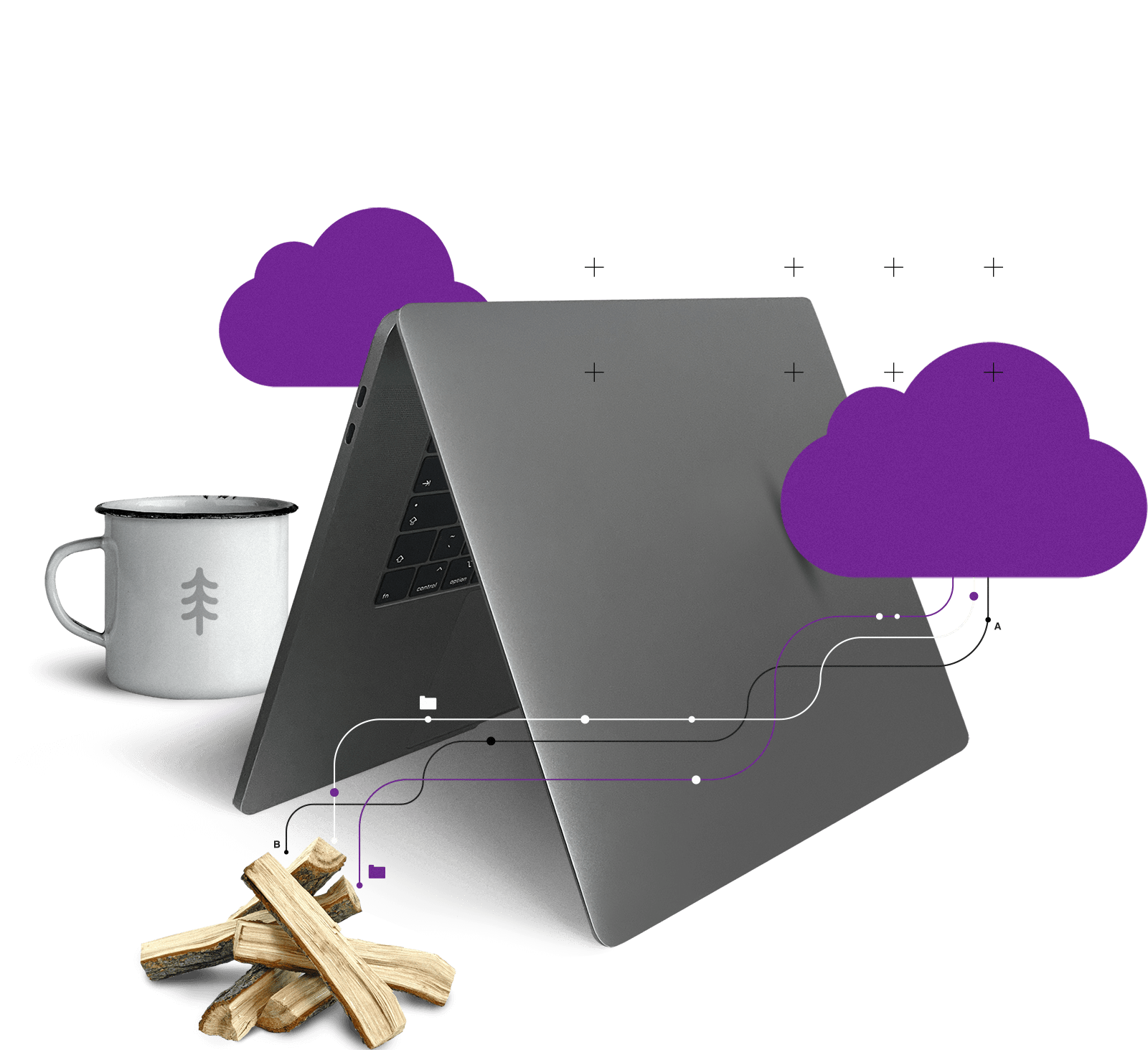 Editorial
www…
like 'Work from Wherever
you Want'
Today, the work environment landscape offers its larger and greener pastures for digital workers. Working nomads who decide to spend some time hunting energy and experience from new places and feeling at home in different social environments or "workoons" that enjoy working at home with a switch to "office as usual" when they need, are the two scenarios that have become available in more and more companies. This is underlined by Anastasia Makarigaki in the "Upfront" article followed by the HR pulse survey results from FurtherUpdate March-April 2021 issue. Aspects of this new work environment have been presented recently by the FurtherUp partners Ms Irini Nikandrou and Dimitris Tzimas in the 9th Hellenic Supply Chain Conference.
It is evident that this "dream" is enabled by the digital technology and the new processes, policies and procedures that companies are gradually putting in place (see article of Mr Baizanos – Archeiothiki in "HR Excellence").
However, aside from technology, for this to become a reality, we should not underestimate the heavy investment in time and skills by both Organizations and people.
Accordingly, corporate training departments seized the opportunity to further develop programs - like PepsiCo's PEPU - that offer to each and every employee, through distance learning, full access to a set of predefined skill trainings relevant for each job. Thus, business theory and corporate practice become well known and communication becomes more accurate and effective (see the article of Ms Nafsika Panousi - PepsiCo in "HR Best Practice").
The basis of a coherent remote work strategy needs the backing up of a legal "intelligence" and a clear regulatory framework – as Mr Tasos Tarpinidis suggests in his article. On the other hand, as our readers suggested in their answers in our March – April issue, "HR pulse", the employee awareness and buy-in are of top importance. The market had the time to develop many helpful tools that focus on the qualities and behaviors that workers and employers need to consider before they press the "remote" control. One of those tools is presented in "HR Excellence" in the article of Andreas and Orfeas Stavrou.
For HR, talent retention has never stopped to be a challenge, and the new work model is calling for a thorough review of the remuneration policy and the benefits "weaponry". Employers must demonstrate efficiency and ingenuity in managing their human resources and the ways to motivate them (See the article Mr George Kentouris from Aon Solutions and the interview of Mr Bastien Agnes from Up Hellas, in "Up Coming" and "Be our Guest" respectively).

Now that the dream of working from wherever you desire is closer to reality for everybody, how easy is it for you to raise your hand and grasp the opportunity?
EDITING TEAM FOR THIS ISSUE:
Anastasia Makarigaki
Irini Nikandrou
Dimitris Tzimas
Katerina Koronaiou
Raoul Briche
Dora Economou
Fay Chourmouziadou
Vivi Dovinou
EXTERNAL CONTRIBUTORS:
Bastien Agnes
George Baizanos
Giannis Chatzimpeis
George Kendouris
Maria Marczynski
Nafsika Panousi
Andreas & Orfeas Stavrou
Tasos Tarpinidis
LEGAL RESPONSIBLE:
FurtherUp
info@furtherup-hr.com
Up Front
Digital Nomads:
It's Up to you...
By Anastasia Makarigaki – Partner FurtherUp

The digital nomad way of working started to fascinate me after reading several personal stories of vagabonds. I swiftly realised that is not about a different way of working but a different way of living and working altogether. A digital nomad's life offers freedom and adventure, while maintaining the financial security of being employed. It's a new type of work in a new world. But then, do we all have the idiosyncrasy for this work preference?
The first question to ask oneself is 'Why, for what purpose?' If one looks for freedom to move around and see new things, rejuvenation, adventure, and can live with the 'uncertainty' of not being able to tell upfront where his/her next place and workplace will be, then this way of life fits perfectly. For somebody who walks the traditional way 'What I know is what I trust', with predictability and comfort as core values, this would also be perfectly possible.
One can live the adventure in a smoother, more subjective or esoteric way, relatively close from home on foot or by bicycle – discovering the neighborhood or the town or even the entire world from one's sofa without having to travel too many kilometers.
The second question is "What type of work and roles can fit to the lifestyle of a digital nomad?" It certainly applies to almost all knowledge workers, from Freelancers, Teachers, Programmers, Developers, Customer Support, Designer, Blogger, Social Media Marketer, Translators to Entrepreneurs, and the list goes on….
The third question is "How can one find all the information needed to draw a roadmap?" The richness of networking on this established community of digital nomadism is amazing as is a new industry with fantastic opportunities.
The majority of companies, have already concluded on the collaboration and workspace models they want to use improving the side effects that virtualization creates, while hotels around the world offer plenty of new services that can cover the life style needs of their new target group. No need to mention the information overload in the social community from FB, Reddit, etc.
Thinking on a larger scale, this new industry for a country like Greece is on the one hand, a great employment opportunity (working from anywhere) and on the other, a great tourism income prospect. The countries with tourism background have started a fierce competition with great offers while Greece keeps its own unique advantages: the sun, its landscape - diverse with extraordinary beauty, its lifestyle, tax legislation advantages, fast networks and optical cables, low cost of living and finally the astonishing islands.
I wonder if these "tax heaven benefits" should apply to domestic nomads as well, since local economies will flourish with the minimum infrastructure investment and would apply to all generations from the first job or the job before retirement.
Companies demonstrated an impressive capacity to adjust to the distance working which they constantly upgrade making the digital nomadism a real option for somebody. But first, they had to overcome the myth of remote works' reduced productivity. In fact the exact opposite happens - productivity increases once employees are provided with the right collaboration tools.
Lynda Gratton in one of her articles in HBR "The Third Wave of Virtual Work" advises the organizations to focus on collaboration to innovate better, to reconceive the Physical workspaces, to reconstruct workflows to tap remote talent and to invest in intuitive technology. Before they proceed, they must comprehend their own culture, their own people on how they really like to collaborate, to chat, to work and then choose the social network that fits their style. Over the coming years, 1.3 billion of employees will work virtually.
In conclusion, before one decides if the virtual work and/or digital nomad work, works for them, I recommend to get a behavioural test such as the one presented by Andreas and Orfeas Stavrou from Evalion – SHL in their article in the current newsletter issue and then decide…"Going Digital or Going Holiday?"
Remote working
HR PULSE RESULTS - MARCH - APRIL -2021
HR Pulse Results, March-April 2021
How close to reality is the implementation of a clear and coherent digital and remote working strategy?
This is what the readers who took the HR pulse questionnaire in March - April issue, told us:
4 out of 5 survey participants feel that their Organization has got a clear and coherent digital strategy in line with the company objectives, while 2 out of 3 feel confident that their organization has a clear and coherent strategy regarding the remote work. The key success factors and concerns that have to be ensured and bypassed systematically by HR to further strengthen this ratio and convince people to buy in, are according to the group*1: Team bonding (50%), Organization culture-agility (40%), New policies and procedures (34%), Management of employees (31%), Digital Acumen (29%), Concerns as the Employee Productivity (26%), Resource infrastructure (17%), Network and data Security (18%) and the proper remuneration policy that can value the employee contribution (11%), as well as the quality and completeness of the legal/ regulatory frame that the State will provide (13%). Of course, as one expressively mentions, the tone has to come from the top, management playing the role of catalyst.
*1: figures with % indicate the survey readers that have included the specific success factor or concern amongst their 3 most important factors/ concerns in relation to the implementation of a clear and coherent remote work strategy
Be our guest
Up & Flex
In this issue we have the pleasure to host: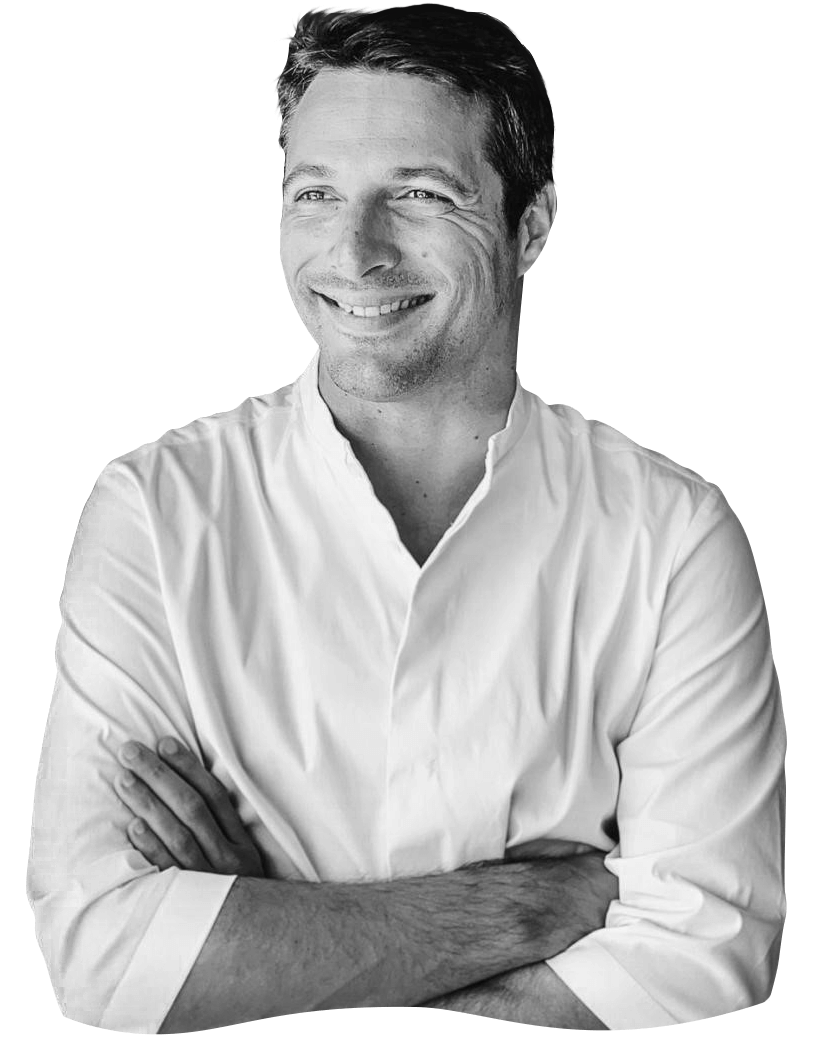 Bastien Agnes
Managing Director @ Up Hellas
Question 1
"Up Hellas" has the privilege to operate in 30 countries (16 in Europe) having by default a very good understanding of the market diversity in terms of Benefits. How do you perceive the situation of the Greek market regarding Benefits?
I would start by saying that the most popular benefits today are very similar across Europe: additional healthcare coverage and pension plans.
What I find surprising is the low popularity of the public transportation benefit. I haven't come across anyone asking about this in 5 years. I'm sure this will change in the next few years as public transportation improves.
When it comes to our business - When we started in 2015, I would have defined the benefit market as conservative and price driven; no more today! I see a major shift (and boom) for the better that started about 3 years ago. Perhaps the switch from paper to cards was a major catalyst for change?
Greece is the laboratory to test some crazy ideas. We are extremely far away from conservativism.We rolled-out the first cashback solution ("HeroCorp") in Europe that has since been implemented in the Czech Republic and now France.
We just released the "Feed a Friend" service – meaning colleagues are now able to send back some money to their colleagues from meal card to meal card… Another feature that will be rolled-out in other countries I'm sure of it!
To conclude - I believe Benefits are becoming increasingly important in Greece-especially over the last few years.I do not see this trend stopping in the near future,on the contrary!
Question 2
Do you see any new opportunities / developments generated by the Covid Crisis?
All crises bring their shares of misfortunes and opportunities. I believe the COVID crisis will have a lasting effect and major opportunities will be found in at least 3 fields:
Digitalization of businesses (& transformation)

Home working – and its impact how we work & live

Importance of health (mind, body, access to healthcare)
For "Up Hellas" - the embodiment is none other than 'UpFit".
"UpFit" is our company sponsored multi gym sports and wellness membership. In a nutshell, the UpFit membership gives employees access to hundreds of gyms and other sports related activities across Greece.
Misfortunes from the beginning: We rolled-out this solution at beginning of 2020… However, with all gyms and sporting activities closing, we had to freeze out the solution. And with it our extremely high expectations for this solution.
Opportunities are around the corner: As our societies emerge from the pandemic, I believe some major questions will need to be answered:
a. Impact of regular physical training on our general Health
I believe the pandemic has shown the importance of having some sort of physical training on a regular basis. There will be a time where major decisions will need to be taken. I see a few interesting debates arising and one in particular: how to make sure senior citizens maintain physically active and the role of social security in providing such services for all. Sports has become a general health issue.
b. Employee health & work life balance
Businesses will want to promote a healthier lifestyle to their employees.This does not only include the "eating healthy" and "working-out" billboards – the issue is much broader.
It will include topics such as office layouts, policies on homeworking and office hours, the use of technology to help, govern and control… And of course, trying to solve the unsolvable equation of work-life balance as everything collides!
To conclude, "UpFit" will be a part of the solution to these big changes as it provides some answers to these issues.
Question 3
How can technology / digitalization contribute to the employee happiness at work?
This is a very tough question – as I believe people have very different answers to what happiness at work mean. For me happiness will stem from doing a work that brings value to the business and is therefore important. This is where technology can help greatly. Technology has the power to change process, to automatize tasks and render them invisible. This in turn means people will have a lot more time to think about how to continue enhancing businesses and their work life.
If I take "Up Hellas" as an example, we are working on many critical side projects that add great value to our business:
business portal and card management platform for our corporate customers

integrated chatbots in our mobile app for cardholder
These technologies driven solutions add value to our customers – but they do something even more important: they free time from some of our colleagues – time that they can now spend on further enhancing the customer experience, which frees more time and leads to an even better experience, resulting in everyone being happier.
Question 4
Having had the experience of the start-up of "Up Hellas" in 2015, what would you recommend a working nomad or a company that wishes to relocate part of its operations to Greece to watch out?
I started writing a similar article on Linkedin on this very topic – and never got around to finishing it.
I think Greece has made huge advances since 2015, and even more so in the last year in the digitalization of most of its administrative processes. And it will only continue to improve.
That being said, I never felt lost or frustrated in the opening of Up Hellas. Sure, I have a few fun stories to say – and they might have been a bit frustrating at the time – but that is in the past and they show how much the country has improved since then.
To answer the question, my only recommendation would be to outsource the company creation to lawyers – don't be afraid to hand out some POAs – they are handy!
For a working nomad… I can only show some amount of jealousy at being able to work while having all the time to discover this amazing country.
Remote test…
for remote working…
By Andreas & Orfeas Stavrou*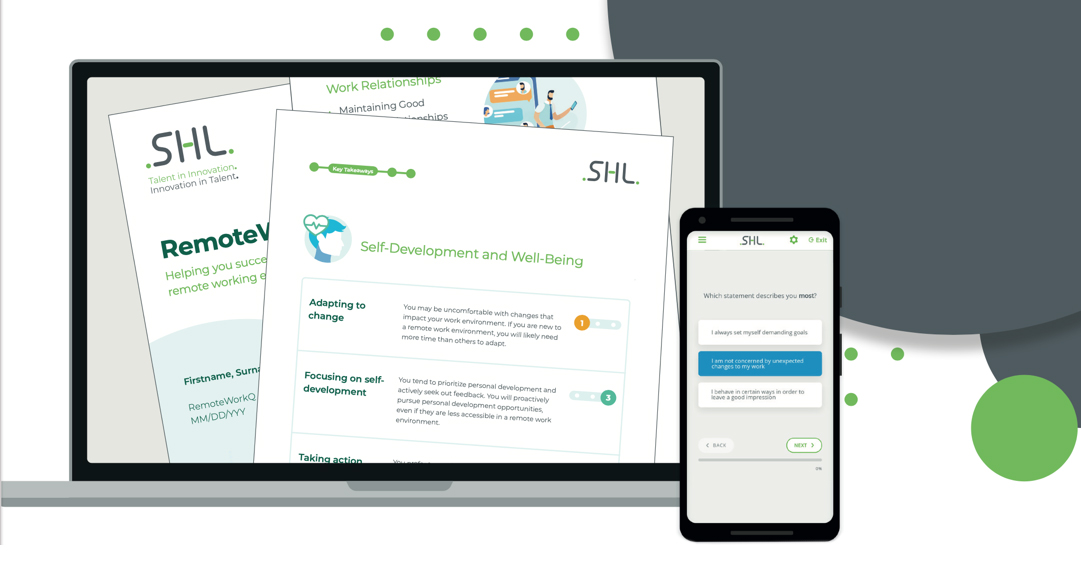 Never before has the way of working for the majority of the population needed to change so abruptly as during the pandemic. Apparently, it seems that this new working model has come to stay as 74% of companies intend to keep working remotely (Gartner 2020). Fortunately, the development of technology helps companies and employees to adapt to these new conditions. But when it comes to people, technology alone is not enough.
At SHL we leveraged 40+ years of experience in developing more than 1000 behavior measurement tools to develop a questionnaire that helps companies and employees to adapt and perform more efficiently remotely.
To achieve this, our team of 300+ work psychologists identified the 9 critical competencies associated with remote working:

As in the development of a new drug, when a new questionnaire is developed, its effectiveness must be tested and measured. Following all the scientific and psychometric standards we developed the RemoteWorkQ. RemoteWorkQ is a mobile friendly questionnaire that in 7 minutes measures the 9 competencies for remote working and produces two reports, one for the manager of the person who completed it and one for the person himself/herself. As it is a tool used for development purposes, it presents detailed suggestions for improvement depending on the results. Learn more about RWQ here.
*CPsychol Managing Partner, Evalion-SHL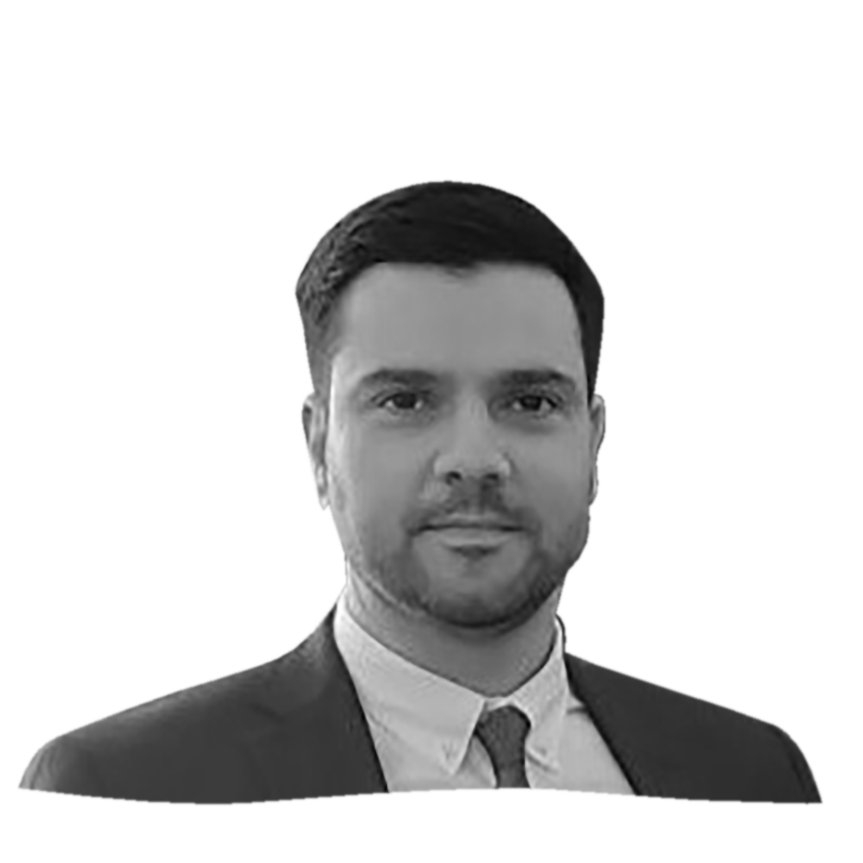 Discussing with George Baizanos
Digital Sales Development Manager of "Archeiothiki S.A"
QUESTION 1
"Archeiothiki SA" was founded in 2006. The days when archives were once stored have now been substituted by the digital era. What is Archeiothikis's perception regarding technology and its advancements?
Technology and the developments that accompany it have been the core focal point of "Archeiothiki S.A" since its commencement. In this field today, "Archeiothiki" is the biggest records storage and management company, concerning both physical and digital files. Put simply, "Archeiothiki" administrates the data information in Greece. For this reason, we are focused on researching and upgrading the quality of digital tools which we can equip our clients with, as well as be able to propose truly innovative solutions.
QUESTION 2
Why do you believe that your services would be of interest to the professionals in the HR department?
Corporate information needs to be both searchable and accessible from any place.  This is not always easy because most of the times the information is unstructured, has content from company documents, correspondence, even from sites on the internet or social media.  The burden in particular lies on the HR professionals who are called upon to respond to the rapid changes which have been brought about due to the pandemic of Covid-19.  The digital transformation which is taking place is a one-way street and moving forward is the only direction to go.
We have introduced a very advanced electronic file management platform, ELO, through which our customers had the opportunity not only to experience, but to also define their measures concerning, the "from where and when" they have access to their files.
This platform allowed distance working, in an exceptionally friendly, and personalized environment for each user. It gave remote and secure access to critical documents, streamlined approval procedures, permitted employees to cooperate electronically, either with each other, or with third parties as well as providing accurate and immediate information at any given time.
This was specifically applicable to the Human Resource departments, as it provided remote and safe access to critical HR data like the digital personnel files and helped in issuing electronic applications (e.g. absence of leave), digital approvals, completing recruitment procedures etc. In essence, the working environment became digital through the platform.
Finally, we have recently formed a strategic partnership with Further Up. This combination of Archeiothiki's state of the art digital tools on the one hand and Further Up's deep HR knowledge on the other, will provide our clients with the most efficient and specialized services in the field of Human Resources.
QUESTION 3
The so-called, "digital nomads" are the new "tribe" of workers who seem to be gaining ground in the post-covid era. How could Archeiothiki support this new trend?
Now, more than ever, it is crucial that we have access to our data from anywhere, whether the office, our home, or even on the go. This was applicable even before the appearance of "digital nomads", but with the increased expectation of "working from anywhere" we are all becoming more or less "digital nomads".
For our part, we aim constantly to be aligned with every technology advancement, which derives from such phenomena.
We have already commenced new, exclusive collaborations with leading tech-companies worldwite, through which Greek companies have access to "state of the art" digital tools, (ELO Digital Office, Venue-DFin, eBrevia-Dfin, blockchain services etc.)
Furthermore, we have invested in a pioneering R&D department, through which we are developing innovative solutions by using Artificial Intelligence (AI) technology.
Driven by this realization, the message that could be given to our readers is: the future is here, and it is digital.
We are here to support our clients, through their digital journey!

Live Up
"There is no way to fail
when it comes to volunteering!"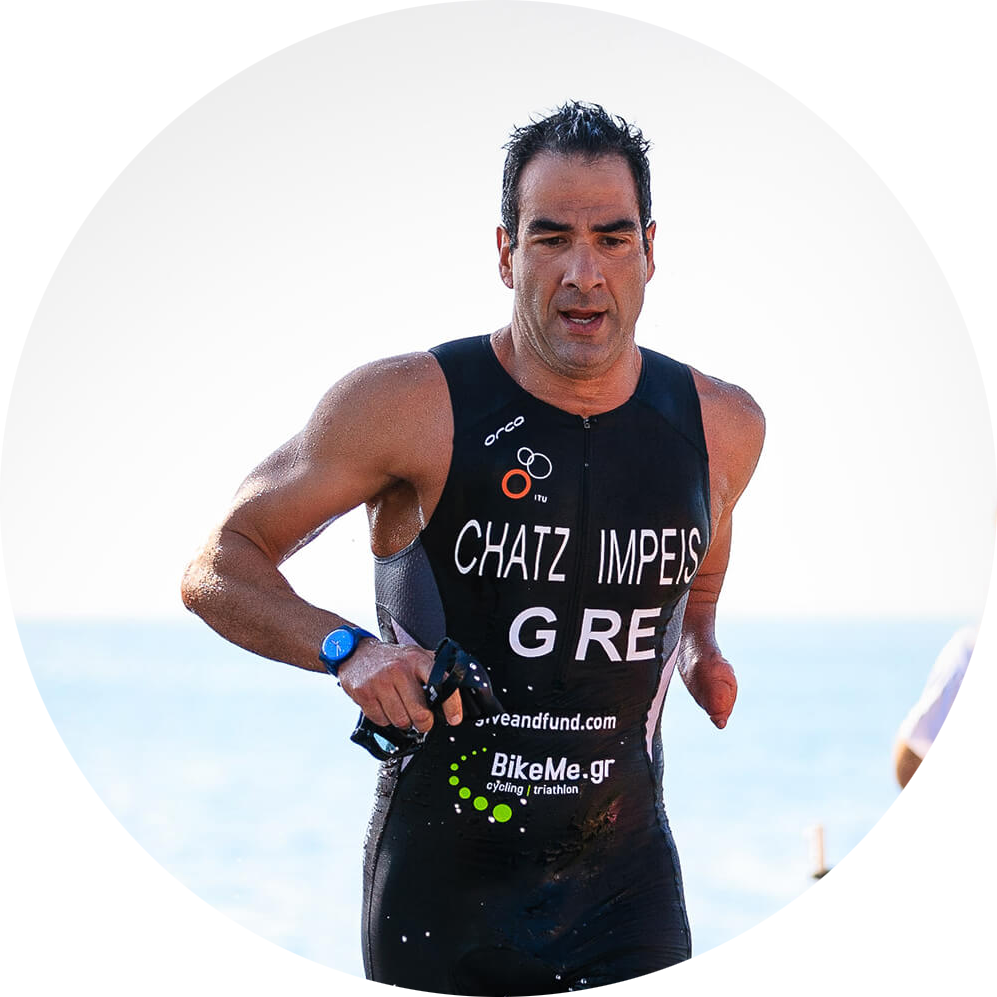 FurtherUpdate has the pleasure to host in Live Up, a well-known athlete Giannis Chatzimpeis, who aside from sports is also an active volunteer. We believe that both are important factors that promote well-being on a personal level as well as to society, and the companies which are a part of it.
Question 1
What does the term "Volunteering" mean to you?
My belief system holds the value of volunteering extremely high. It is on the same level with helping one another and having compassion. It has to do with any behavior in any shape or form, directed either at people or the environment. When it comes down to it, humanity is affected today and for the generations to come.
Question 2
Which are the factors that you consider contribute to the success of Volunteering?
It is my belief that with volunteering you cannot go wrong. However, I have the feeling that you can certainly not "succeed" if we define even arbitrarily, the "success" of a volunteering program based upon the maximum results that can be achieved in relation to the resources that are available. I have formed this opinion based purely on my experiences that I have from voluntary services that I have undertaken mainly as an athlete, through voluntary actions I have observed for years that have been carried out by individuals, companies and organizations. They are also formed from the voluntary actions that I had the pleasure of offering both on a personal and a professional level.
Question 3
Tell us about your association with Volunteering.
My first on hand experience that I had with an organized volunteer program changed my perception of an entire nation. In 1996 I competed in the Paralympics in Atlanta, United States as a swimmer. At that time, Greece would have been celebrating the 100th anniversary of the first Olympic Games which took place in Athens in 1896, and so there was the strong belief that the Olympic Games "belonged" to the Greeks. 
As a result, when leaving for America at that time I was skeptical and wary of an entire nation. However, my experience with the American volunteers, many of whom had travelled thousands of miles away from their home, at their own expense, to offer their services always willingly and with a smile on their face despite their exhaustion made me feel that these volunteers are ultimately the "best" people in the country. As simple as it may sound to you through no intention of their own, they managed to change my mind about an entire nation.
I had similar experiences around the world, as an athlete, and especially in Australia where I lived and worked there for 1.5 years. An entire preparation schedule for races was devised by the volunteers, many of whom where retirees contributing to the community. It was a completely different culture compared to what we are familiar and know of here in Greece.
Question 4
What role do you see companies playing in promoting Volunteering?
During my career in Marketing, Sponsorships, Fundraising, Sales, Sports and even in Advertising, I have had the opportunity to come into contact with hundreds of companies, both large and small. I have also personally met thousands of executives of companies and organizations. The noticeable difference in how and for what reasons they offer or not to the community and to fellow human beings has nothing to do with how big or profitable the organization is. It has to do with the people who work or lead a company. Companies, apart from legal institutions, are made up of people who work with people, for people, and try to communicate a humane entity through actions that concern people, society, and the environment. 
This is where the development of corporate social responsibility programs and voluntary actions in recent years comes in.
Another question that needs to be raised, has to do with the ultimate purpose that these actions are carried out. For instance, are they designed, and do they focus on the real needs for intervention or are they superficial and are done purely for "show"?
Naturally, no one will say "no" to a voluntary clean-up action on one of the most famous beaches, with the success of the "excursion" being drained by the number or "likes" and "shares". However, a company can do more, with no extra cost, in areas where there is greater need. All that is needed, is a little imagination or asking employees for ideas. If the management is determined, there are experts available who can advise a company or an organization on the appropriate balance between corporate social actions that will not only highlight the culture of the company but will also serve in the best possible way the purpose behind a voluntary action.
HR Good Practice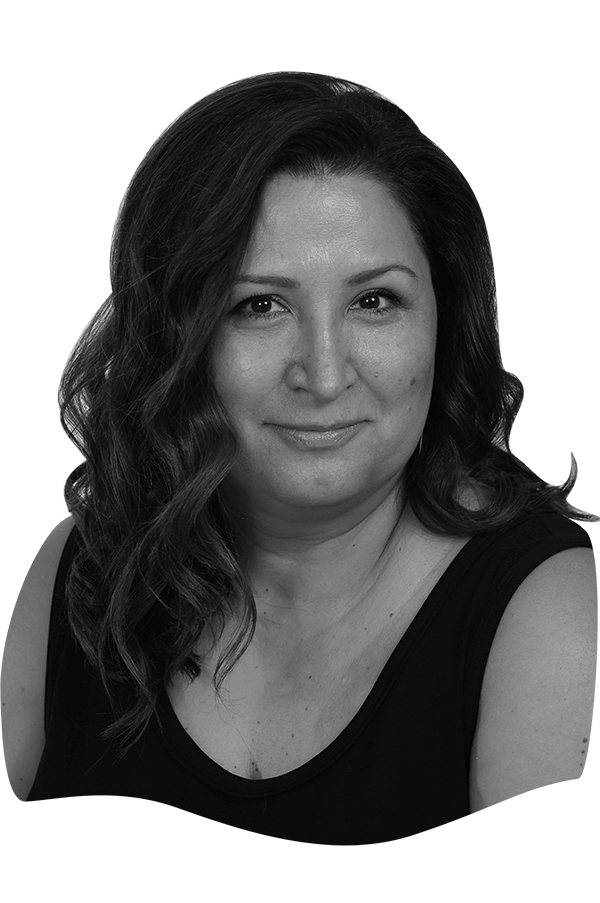 By Nafsika Panousi
HR Lead, Greece, Cyprus & CE Finance at PepsiCo
One of the biggest challenges in today's world is keeping up with the rapid rate of changes that we are constantly up against – a pace which is far different to any previous one. Furthermore, the work environment is becoming even more complex: Digital systems, cultural and generation diversity as well as new working methods. The question is how we can support this huge change which is taking place in our lives, and at the same time equip our people in the working environment, whether multinational or not.
For the past years there has been talk about "Lifelong Learning", which involves being constantly up to date and aware of any changes. This, however, was no more than a harbinger for an even greater challenge which we are already confronted with – "Lifelong Employability." Which skills and resources are needed that will guarantee employment for the following years?
The question that we all need to ask ourselves is, "What have we learnt in the past few years that will keep us competitive in the years to come?"
If we take a good look around us, the circumstances, and the conditions that we were accustomed to have all radically changed. A versatile working environment is now the exception to the rule. The majority of the population can now work from home. Everything can be done on-line. The way we work, the way we socialize, the way we communicate, has all progressed. New vocabulary, new terminology, such as Bots, Nano technology, Robotics, Artificial Intelligence have entered our lives, and the so-called "smart devices" have become a part of our professional and personal lives too. Similarly, education methods have changed, and nowadays, in person training is a thing of the past. Educational Learning is now carried out online, tailored to each person's needs; the time period, the duration and the topic is up to each individual!
Pepsico has launched the Online Platform PEPU, to meet the needs of the new demands that today's world has now in play, with the aim of enhancing a personalized learning experience, based on a combination of different educational resources (blended learning): Articles, podcasts, blogs, online lessons, book summaries and other development tools for our people.

The new platform is based on artificial intelligence technology, and just as the latest trends, it offers a unique development experience with a variety of learning tools from internal as well as external sources. 
Each of us can choose the skills that we wish to develop and gain knowledge by means of a large variety of educational tools and sources, according to each person's learning style.  Learning is an easy and pleasant experience since it can take place anywhere, anyplace, anytime, especially considering the easy access there is to mobile phones, laptops and desktops.

Through PEPU not only are we changing and evolving the way we train and educate, but we are also changing our culture. In this way, we are encouraging each employee, to invest their time, when it is suitable for them, to choose the topic they desire and more importantly, the means by which they wish to be trained.
In addition, taking into consideration the rapid pace of the progression of technology today, it is vital that this training becomes part of our daily professional agenda, and not only to be fitted in when there is free time or less pressure at work.
The phrase, "I do not have the time to be trained" is no longer valid in our careers today. It will make us less competitive and the excuse of, "There are not enough hours in the day" will apply to those who have made the decision to not progress with the times.
We are giving our people the opportunity to move forward. It is up to them to seize the moment and keep moving!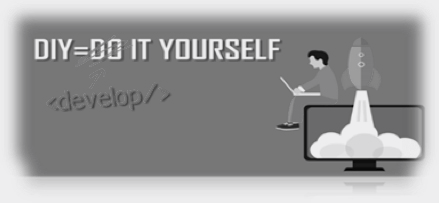 Upcoming
Institution of Occupational
Retirement Provision (IORP):
The modern vehicle with added value for the implementation of corporate retirement benefits.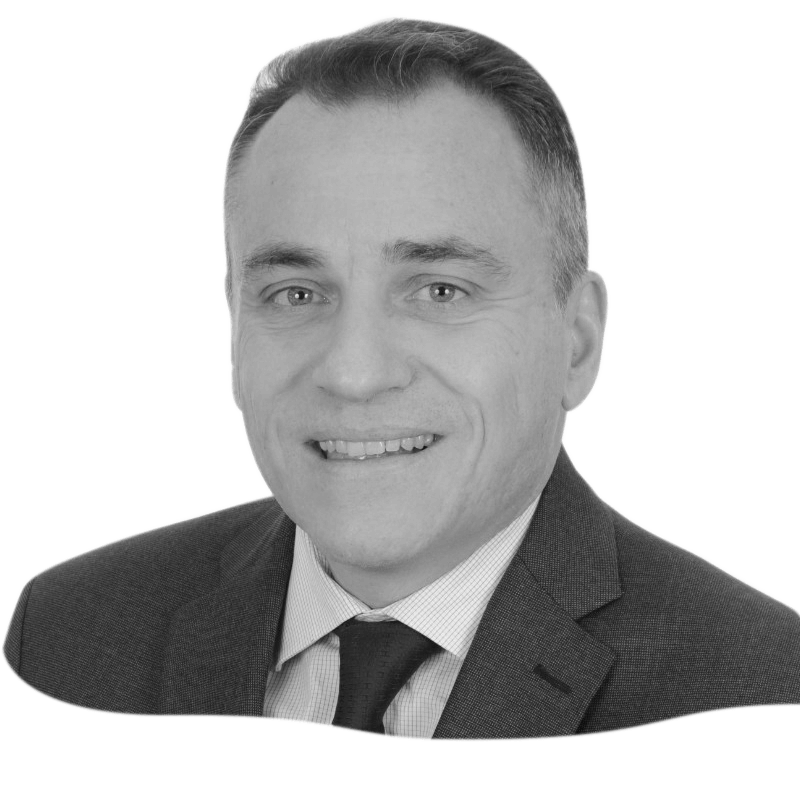 By George Kendouris
CEO at Aon Solutions Greece and Turkey
The past few years, and especially after the Greek debt crisis, there have been in depth discussions in the Greek market about alternative vehicles to group pension insurance programs, for funding employer pension benefits.
The reasons are mainly focused on optimizing risk management and delivering the added value for the specific benefits, by applying best practices in governance, investment management and members' communication.
Why do IORPs appear to be gaining ground over group insurance programs?
There are both qualitative and quantitative reasons. Specifically:
a. Risks mitigation and enhanced risk management
Counterparty risk: In the case of group insurance policy, the assets of the contract are under the name of the insurance company. Any problem related to the solvency of the insurance company, which may be due to insured risks that do not related to the retirement plan, entails the transfer of members' accounts to the liquidation process of the company, without priority against the other policy holders or guaranteed refunding of the total reserve. In IORPs, the specific risk does not exist especially in the case that the only purpose of the fund is the financing of defined contribution benefits.
Investment risk: The regulatory framework of the IORP provides strong governance of investments and supervision by the Hellenic Capital Market Commission. Governance of investments in group insurance programs is weak.
b. Maximization of benefits
Return on investment: The traditional way of investing the assets of group insurance programs was through guaranteed investment return products. Due to the significant fall in interest rates and the regulatory framework of insurance companies, it is no longer expensive for insurance companies to provide guaranteed returns. Also, insurance companies have not invested resources in creating a framework of investment options or in managing investment strategies. IORPs, due to the investment governance framework and the required professional management, have achieved significant returns, in relation to the limited risks they take.
Tax Framework: Lumpsum benefits are delivered by an IORP tax-free and are not subject to a contribution in the sense of a solidarity levy.
Members' communication: IORPs require transparency in communicating transactions and expenses and provide extensive information to the members, through multiple communication channels (fund website, individual benefit statement, call centers) which increase their appreciation for the benefits offered. There is no corresponding requirement in group pension insurance policies.
c. Pension benefits policy
Early and/or partial redemption is provided by the group insurance policies. In this case, the benefits are more like a savings plan rather than a retirement plan. On the contrary, the aim of IORPs is the supplement of the pension income; thus, benefits are paid only upon the fulfillment of the conditions for granting the entitlement, which are foreseen in the deed of the IORP. IORPs therefore fit to benefit policies aimed at rewarding and retaining talent.
d. Optimal benefit management
Framework: in relation to group pension insurance, there is a significant improvement in governance through a coherent legal framework and multifaceted supervision (national actuarial authority, capital market committee, etc.)
Multi-employer IORP: According to European Legislation, there is the possibility of joining a multi-employer IORP, which is established in another EU country and carries out cross-border activity. This solution is ideal for employers of small and medium-sized companies or for employers who do not desire to be involved in the management of retirement benefits but want to realize the advantages of an IORP. Unfortunately, in Greece there is no framework for the creation of multi-employer IORP, but employers may seek such solutions in other EU countries.
Are IORPs an expensive solution
that adds significant workload
to human resources departments?
Taking into account the total cost of administration and investments' management, IORP is the preferred solution, especially for employers of medium or large size companies. 
A thorough analysis of the relative total expense ratio of group pension contracts, leads to rates between 1.5% -2.5% on the individual account. The total cost for the IORP is significantly lower than that of the group programs, especially for funds with assets of 10million euros and above.
According to the market practice, all the functions of the IORP are assigned by the fund's Board of Directors to specialized third-party providers, who generally use digital platforms and communication tools (internet platforms and interfaces with payroll departments) that greatly reduce the workload of the human resources departments. 
What is the process for establishing an IORP?
The establishment process provides for the preparation of a relevant file for approval by the supervisory authorities.  The file contains the articles of association of IORP and the founding actuarial study. 
The Articles of Association of an IORP comprise the main governing text of the fund, which mainly includes following:
The eligibility criteria to become a member of the fund and the reason for losing the insurance status.

The composition and responsibilities of the Board of the fund.

The rights and obligations of the members of the fund.

The income resources, i.e. the contribution structure, such as the categories and the contribution rates.

The vesting conditions.

The conditions for granting a benefit.

The process of dissolution & liquidation of the fund.
Drafting the deed is not very time consuming, as it can be based on the experience of relevant deeds from IORPs that are in operation.
In summary, I consider that establishing an IORP is for the business community a modern tool for financing pension benefits, which offers strong incentives to attract talent from both the domestic and the European market, as it is fully harmonized and compatible with the provisions of the relevant European guidelines and modern human resource practices and policies.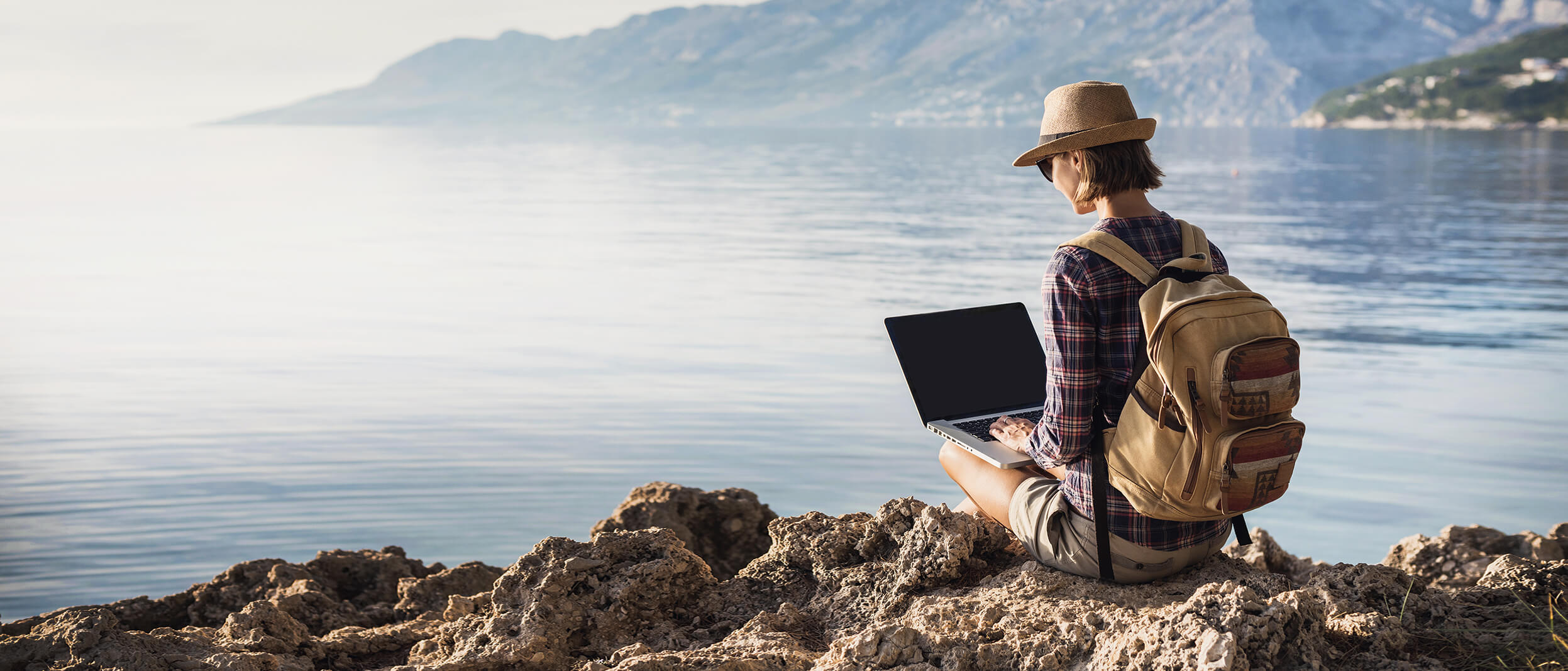 Teleworking: The next day
Teleworking, as a work organization system, is widespread abroad and is in fact implemented in a wide range of professional activities such as managers, analysts, translators as well as newer forms of employment introduced by the so-called "gig economy". However, in our country, due to the lack of appropriate infrastructure (mainly in telecommunications) and the cautiousness of companies, which is reinforced by the alleged inefficiency of working remotely and the fear for lack of immediate supervision and control, has resulted in the implementation of this system being not only fragmentary but also incomplete.
Along the same lines, the "voluntary" nature of teleworking in accordance to the terms stated in 16.7.2002 of the European Agreement - Framework for teleworking as well as the reluctance of the social partners to resolve practical issues rising because of its implementation, have discouraged the system's actual integration. This has happened regardless of the strong advantages inherent in it, such as:
- on the part of the employers: reduction in operating costs, increase in the employees' productivity due to the fact that they are not disrupted, and they do not lose time in order to commute to work, etc.
- on the part of the employees: they save time and money that would be otherwise spent on commuting, they manage time spent on professional as well as family affairs in a better way, etc.
The epidemic crisis, which our country as well as the rest of the planet has been facing during the last year, has changed the facts. The implemented health measures have given to the businesses the right to use a system of "remote" work, on their own accord and without the agreement of the employees (article 4 par. 2 of the 11.3.2020 Legislative Action).
In addition, they imposed the obligatory implementation of the said system on some activities in specific Regions so as to reduce the volume of transportation and to avoid having large crowds within the working facilities (article 235 Law 4727/2020: "Extraordinary temporary measures for the Region of Attica in regard to the organization of the place and time of work aiming at the decongestion of public means of transportation and of the workplaces").
And so it has already begun. According to the figures provided by Eurostat, before the COVID-19 crisis the percentage of remotely working employees in the country was barely above 1% (1,14%) in a total of 4.5 million of actively working population; however, it seems that both the Greek businesses and the employees have adjusted to the new reality and they have overcome their initial reservations.
Hence, through the necessity that was created for the protection of our health, we have already moved on to the following day. The system of teleworking will certainly continue to be implemented since it has already been proven that it can contribute greatly to the increase of competitiveness as well as employment rates. If our country wants to take advantage of this opportunity and promote the modernization of workplace so as to reinforce businesses but also improve the quality of the work positions, now is the time to take the next step.
The existing framework (article 5 Law 3846/2010) was a very significant legislative initiative towards placing boundaries on both sides (employers and employees) in regard to their rights and obligations. However, the need for further specialization of the principles depicted in the 16.7.2002 European Agreement - Framework is more imperative now; both in the context of protecting the data that are used and processed by the teleworker as well as protecting the employee's working rights and the areas of his/her private life.
HR Pulse
Employer Branding = 
Leadership Branding

What makes a Company stand out as an "Employer of choice"? How can an Organization position itself in a way that would convince a talented person to become or continue to be one of its employees?
Is there anything that an HR Department could do to support and further enhance its Organizations' reputation in the workplace, in other words, its «Employers' Branding»? Is it a matter of principles or a generations' perception?
This HR Pulse will give us an indication of your thoughts and practices, on the above topic. So, please, fill in the following Employer questionnaire and find out the results in our next newsletter issue!
Please note that this questionnaire is impersonal and apart from the generic data, FurtherUp has no access to any personal data in relation to the respondents.
For more information on this you can contact our GDPR manager at info@furtherup-hr.com 
0 : I do not Know
1 : Strongly Disagree
2 : Disagree
3 : Neither Agree nor Disagree
4 : Agree
5 : Strongly Agree
* please, before 25 June 2021